When getting married in China a shipload of firework is absolutely necessary. The bangs will chase the ghost away so happiness can arrive. Wedding parties in China are often sexed up by these amazing wedding-firework cars, or 'salute cars'. They are mostly based on old Beijing-Jeeps, dressed in military style with a big 'n scary rocket launcher on the back.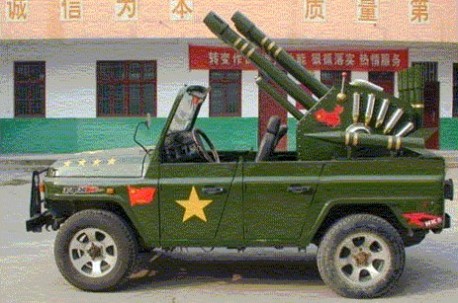 All it launches though is firework, rockets with a loud blasts and a lotta smoke. A couple, or their families, can rent a vehicle for the wedding day, usually complete with military-clad operators. Rent for one day will cost around 5000 yuan, 800 USD, including the fireworks and personnel.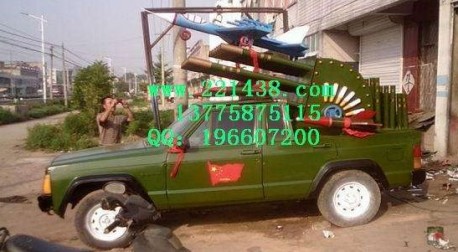 Based on Beijing-Jeep Cherokee. Sadly, this fun is forbidden in the big cities these days because of concerns about air pollution and sky scrapers on fire. But in the country side these vehicles are still very common, nobody there cares one click about pollution and they don't have that many sky scrapers in the village.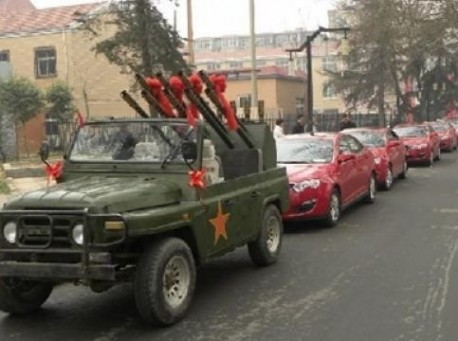 In front of the motorcade, yez they do fire while on the move…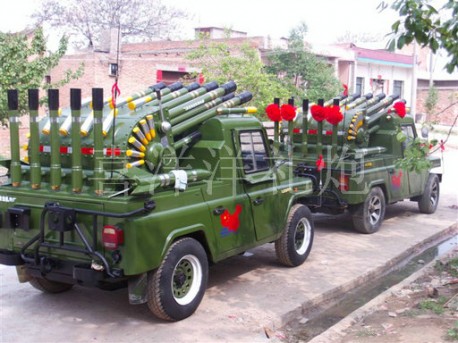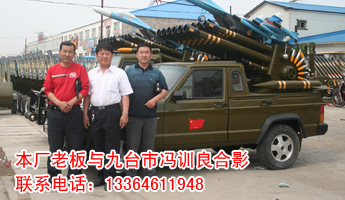 Another Cherokee here.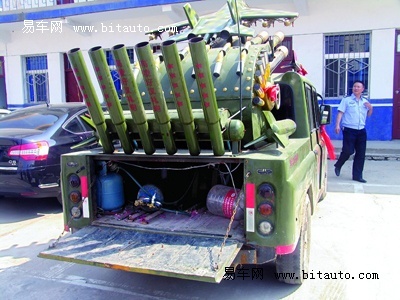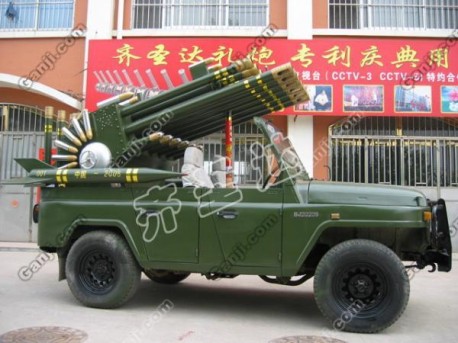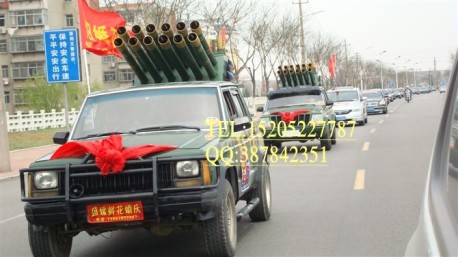 Two Beijing-Jeep Cherokee leading the way, destroying everything in it…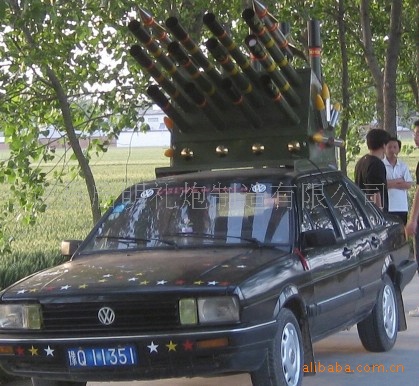 The odd one, based on a Shanghai-Volkswagen Santana.