Earlier this week we heard that SAIC will revive the good old 'Shanghai' brand. At the time however we didn't know for which cars they wanted to use it. Now we do. The new Roewe 750 (pic) will also be sold under the Shanghai brand, likely as 'Shanghai 750'.

This is a pic from a page from the Chinese government's 'new car directory' for 2012. Proof comes, according to our Chinese sources, from the characters marked in red. They show both the Roewe brand and the Shanghai brand for the CSA7200, 7300 and 7240. Those are the code-names for the new 750. '7' for '750' and then the engines; 2.0, 3.0 and 2.4.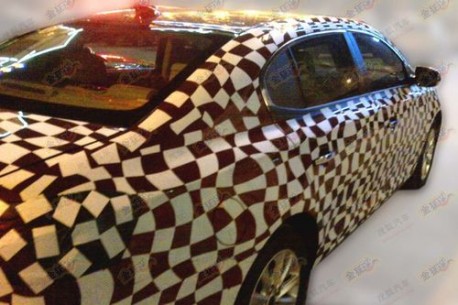 It all sound a bit mad too me but in China, well, nothing is considered really mad when it comes to a healthy dose of nationalism and that is likely where this is all about. The Roewe-brand is about rebadged Rovers, the Shanghai-brand must be more 'Chinese'.
I bet that in the end the Roewe-name will completely disappear, this double-branding being a sorta interim-solution. And how Chinese is that new 750? Not too much at all, it is based on the the Buick Lacrosse which is made in China by the Shanghai-GM joint venture, it used GM's engines as well. The same platform will also underpin the new Roewe/Shanghai 550.
Via: Sohu.com.