Here we have a very special second hand car on sale in Beijing. This is a 2004 Tongtian Glow, or Tongtian Geluo in Chinese. It was made from 2004 until 2007 and developed by the Jiangbei Machinery Plant from Jilin Province.
In 2005 Jiangbei was absorbed by Jiangnan Auto from Henan Province. The Tongtian Glow was based on the Suzuki Alto that was also made by Jiangbei under license from Suzuki, that car is still in production today as the Jiangnan TT. Production of the Glow ended in 2007 when Jiangnan was bought by Zoyte Automobile.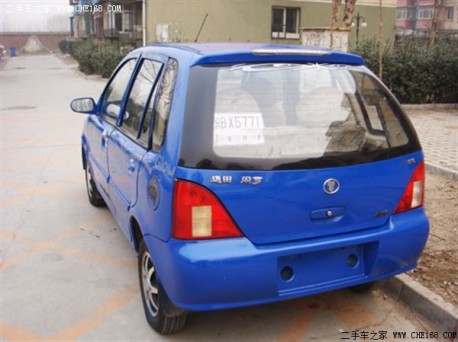 In early April 2010 spy shots appeared from a brand-new Tongtian Glow that was developed by a company called Jilin Tongtian. Yes, the Tongtian had gone back home… The new Tongtian was expected to debut at the April 2010 Beijing Auto Show but sadly never appeared. Since then it has been very silent.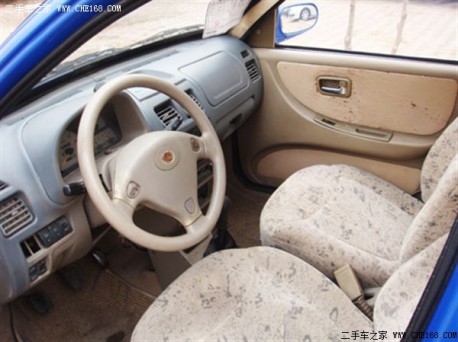 Now back to car on hand! The Tongtian Glow was powered by a 0.8 three-cylinder that came straight from the Suzuki alto, it pooped out 38.5kw and 63nm, good for a 130km/h top speed. Later on in its life the Glow was also available with a bigger 1.1 4-cylinder with the same power, 38.5kw, but slightly more torque, 83nm. Interestingly Tongtian claimed a slower top speed for the 1.1, only 120km/h, this was probably caused by the extra weight of the engine.
The blue car on pics if for sale in the Beijing area, it has run 90.000 kilometers and costs only 7000 yuan, that is exactly 1110 US dollar. Is has insurance until November this year. Buy?, check her out here.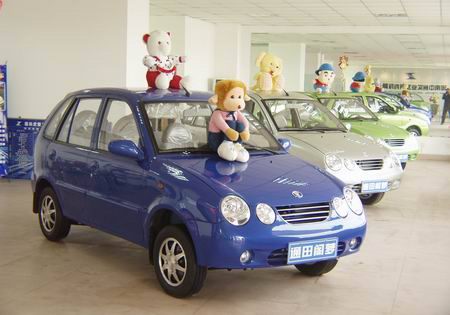 Three Tongtian Glow at a dealer. Front design was inspired by the Volkswagen Polo MK4.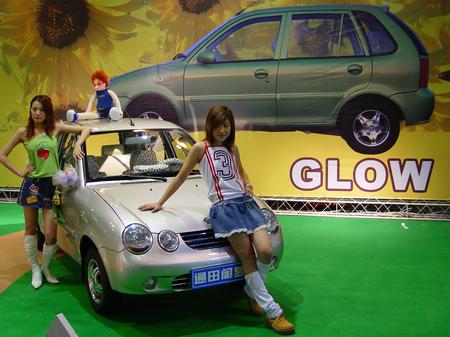 Would you buy one from the girls?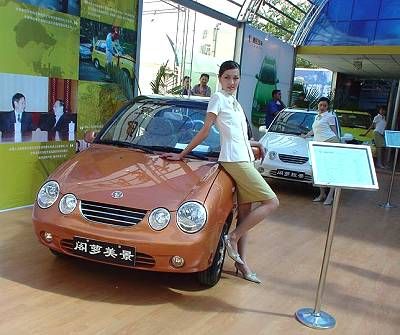 Talking about girls…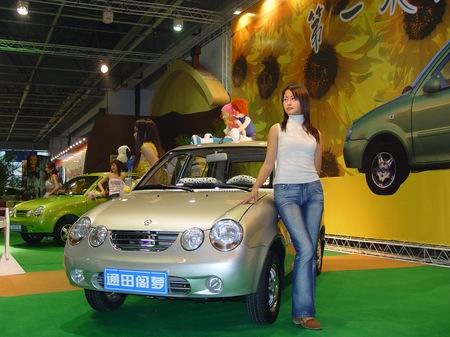 … and more girls.
Additional info via: Hudong.