Our original story on the JAC 43R has gone all over the world, and then once more. Big outrage in America about this 'crime' and even the normally not so critical Chinese auto press thinks JAC has gone a step too far…
Whether the 43R will debut at the Beijing Auto Show in April as scheduled is unsure for now since it is hard to imagine JAC hasn't heard anything about the storm raging worldwide. On the other hand JAC likely feels secure in China, and pulling a vehicle back only months before a major show is a costly thing.
See the original story here, more pics here and JAC's Chevrolet Silverado/Colorado clone here. See below for two more new pics, as soon as there is news we'll get back to you immediately.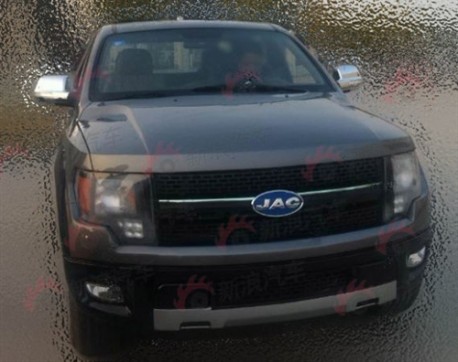 Power comes from JAC's own 'HFC4DA1-2B1′ 2.8 liter 4-cylinder diesel engine, good for 108hp and 240nm. Size (unconfirmed): 5030×1720×1735. Estimated price: 100.000 yuan or 16.000 USD.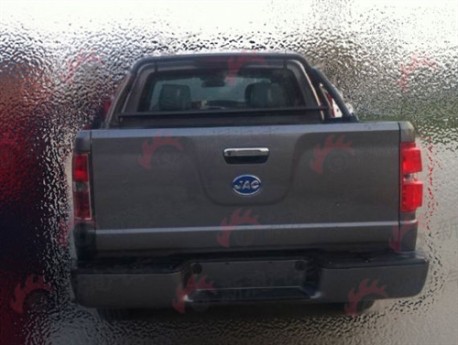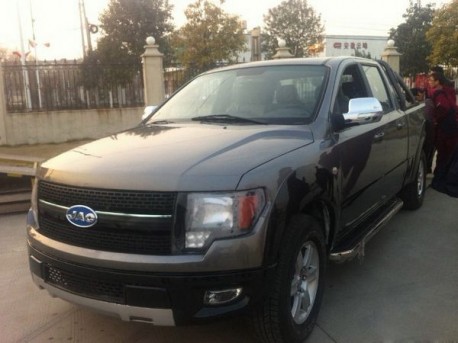 This one we showed before, new pic however is in higher resolution so therefore once again.