Here we have the very first naked pics of the all-new BYD F3 Su Rui. Pics are leaked from a BYD dealer event, if you can't trust your dealers, who can you? Anyway and how, the new F3 is certainly a better and more original car than its Toyota Corolla-inspired predecessor. Still, very exiting it ain't.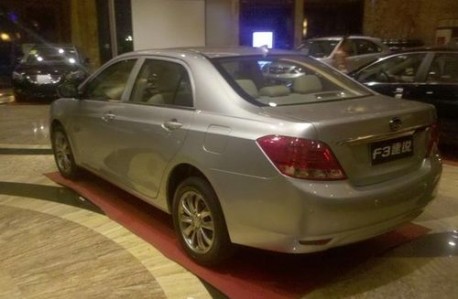 The F3 Su Rui, meaning 'quick (and) sharp', stands on a new platform and comes with a new 1.5 turbo 'TID' engine mated to a 6-speed DCT. Debut will be at the Beijing Auto Show, listing likely soon thereafter. Price is expected to start around 90.000 yuan.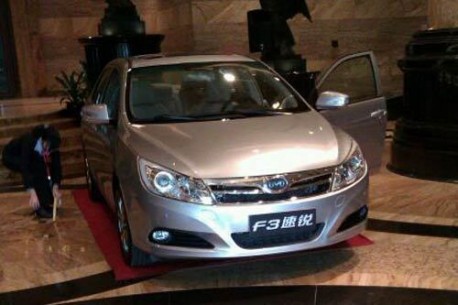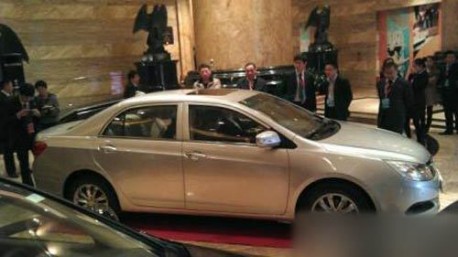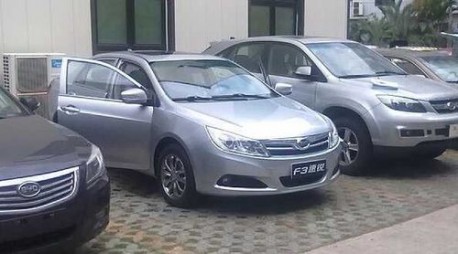 And one in the parking lot. Well, I hope BYD will paint it red for the Beijing show, otherwise we will completely miss it. Grey grey grey!, be boring be grey…
Via: Sohu.com.