The Chery QQ, later renamed Chery QQ3, is a magic little car. When it arrived back in 2003 it brought cheap transportation to the masses who snapped it up by the million.
Over the years the QQ has become a very loved car, there are many QQ-clubs in China, whose members go on holiday together (!) and zillions of QQ websites. Some however think the standard QQ ain't good enough and start working on it, a bit.
Extremely tuned Chery QQ's from China, the Best of the Best: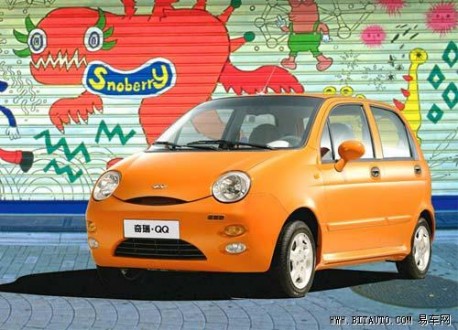 The standard Chery QQ with a factory orange paintjob. Price started as low as 30.000 yuan (4750 USD) for a very basic version. Power came from a 3-cylinder 0.8 with 51hp or from a 1.1 with 67hp. There are many engine-tuning sets on the market that can power 'm up until 100hp or more. The QQ3 is still in production, now called Chery QQ3 Sport, but Chery is working on an all-new replacement.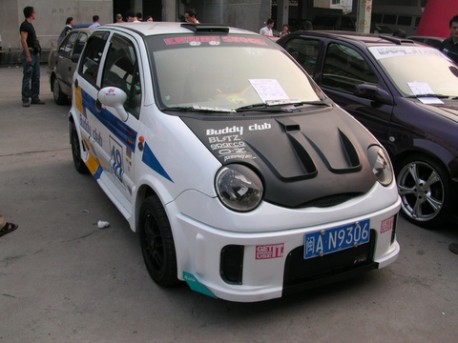 A very nice example in black 'n white, good bodykit, blacked out wheels, and here we can have a look under the bonnet: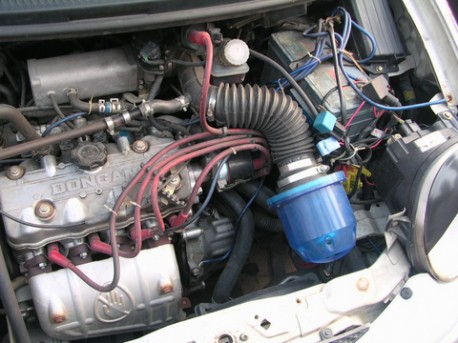 Yez, this we like, very much, that is at least plus 25hp.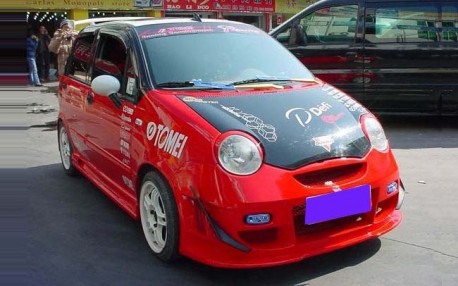 Chinese car customizing is, above all, about stickers. Stickers show names of all kinda Japanese, German and American tuning firms, or famous racing-sponsors, or famous racing brands. It ain't unusual to find customized cars with stickers like 'McLaren', 'Williams', 'AMG', 'Msport' on the same bonnet. That indeed, is bringing our world together.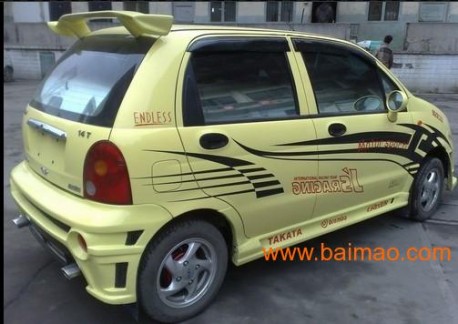 Sometimes the stickers have no obvious meaning in connection to the car, like this 'Endless'-thing. Many Chinese who buy the stickers for a few yuan each have no idea what the text actually means, they just recognize the name as something famous.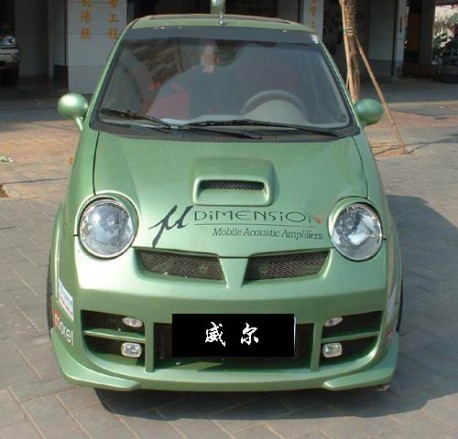 Four fog lights in the bumper, good…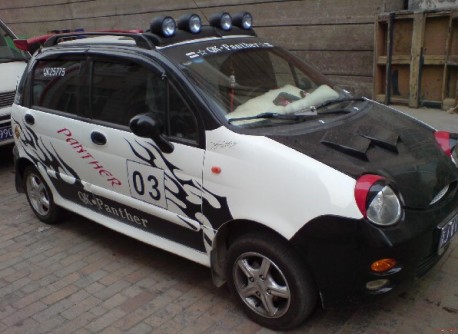 … four fog lights on the roof, even better.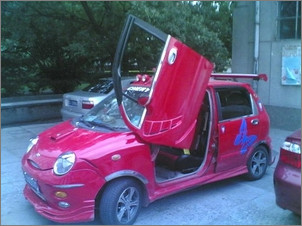 Yo Hammer!, Lambo-doors we digg very mucho. They seem not so popular on QQ's, likely difficult to build in, I could only find two Lambo-doored QQ's, here is the other one: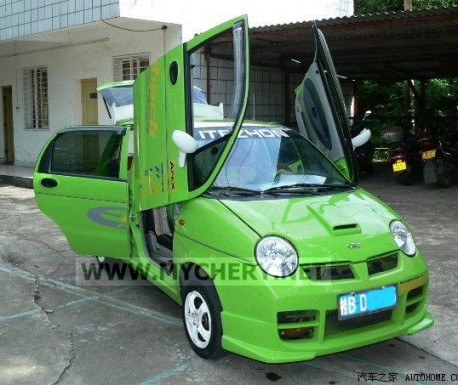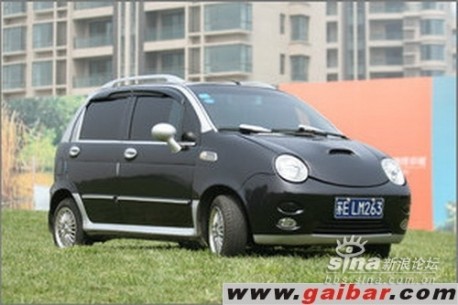 Very stylish this one, it almost has 'class' and therefore almost too good for this Extreme Tuning-series. Almost…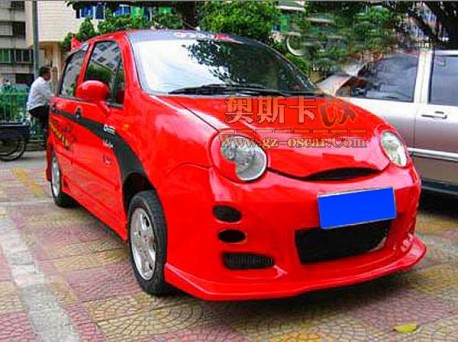 Enough air inlets to blow a cow away.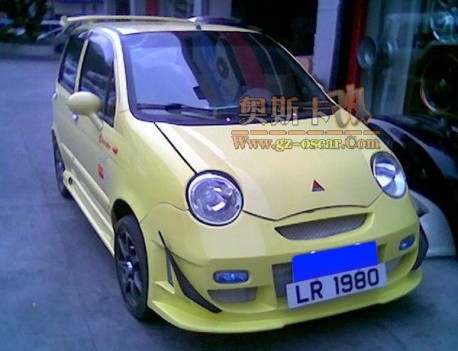 DTM-style front wings.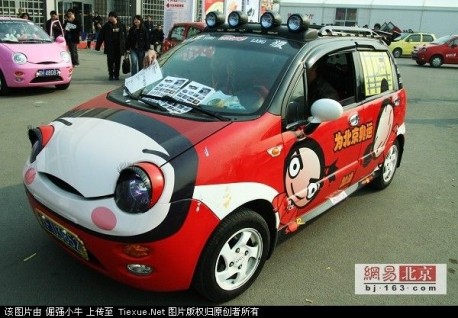 The Chery QQ cartoon cars, there are many and many of those, mostly with Chinese or Japanse cartoons painted all over. I could do a separate post on these mad machines, but I don't. Only one, with four fog lights on da roof again.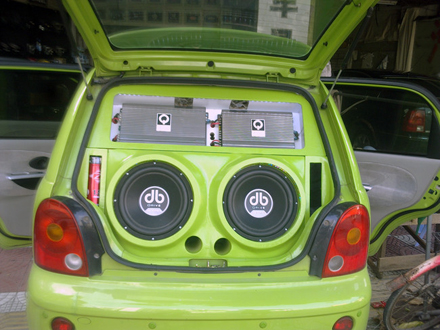 This I like very much, an otherwise completely normal looking QQ with a fat-ass stereo hiding in the back! Great work, but only one can be the best: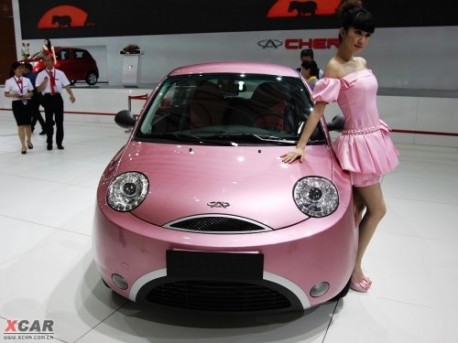 A special Best it is, Chery-factory made, this brilliant QQme.