A truly bad-ass vehicle from China, this is the mighty Dima DMT5070XFB Armored Personnel Carrier. It is made to stop riots with a bang and to guard 'places of national interest', like the Carnewschina.com office towers in Beijing. The DMT5070XFB is made by Chongqing Dima Industry from the great city-province of Chongqing in southern China.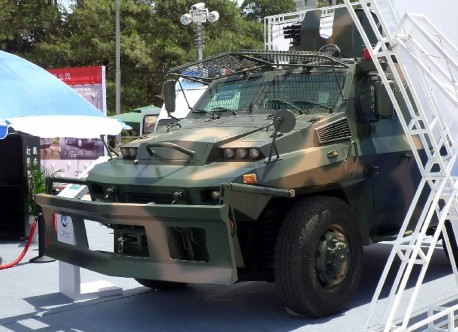 Shovel those protesters, down.
Dima's core business are armored cars for transporting money and other valuables, mostly based on the China-made Ford Transit and on several Chinese SUV's. The DMT5070XFB is Dima's first APC and looking at the thing they hit it hard immediately.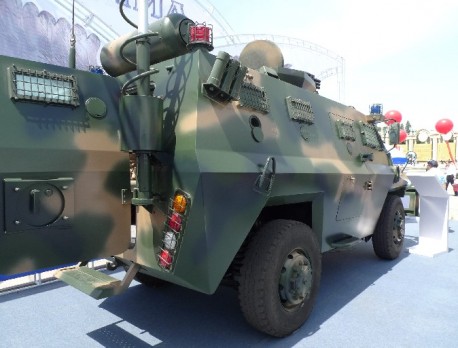 Power comes from a 4.5 liter 6-cylinder Cummins 'ISDe180 30' diesel engine, made in China by the Dongfeng-Cummins joint venture. It poops out 136kw and 650nm, good for a 120km/h top speed. The DMT5070XFB's stands on a 4×4 'EQ2090FF' chassis developed by the Dima-Dongfeng joint venture.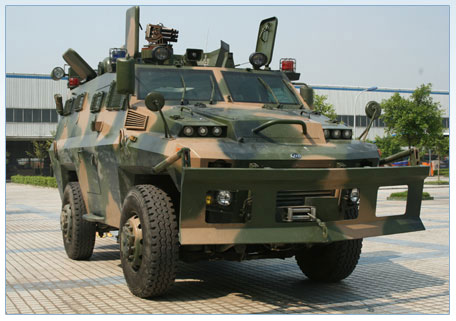 The DMT5070XFB can seat five policemen plus a driver. The whole car is armored and can withstand fire from small machine guns, handguns and hand grenades. All that armor don't come light, this fighting machine has a curb weight of 8400kg.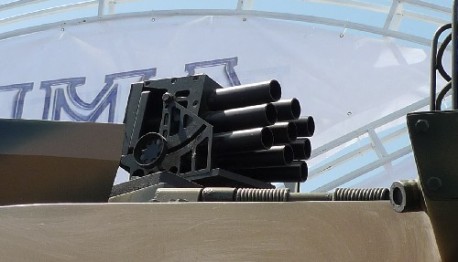 The DMT5070XFB comes standard with three smoke grenade launchers, one 3×3 on top and two 3×1 on the side. Other standard equipment includes a satellite-communication set, a video surveillance system and a closed air-conditioning system that continuously provides fresh air for some six hours.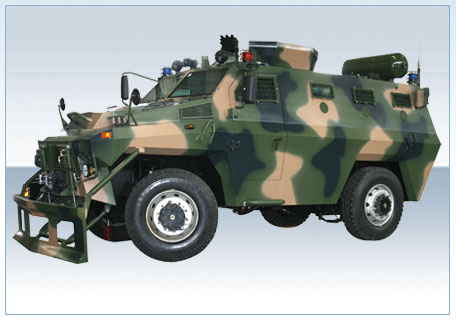 The DMT5070XFB is strong enough to carry a heavy machine gun or a small mortar. The turret is already installed on the roof, right behind the smoke grenade launcher. Usually Dima does not install guns when they show their vehicles on public exhibitions, like the police equipment show in Beijing where I met this might DMT5070XFB. If you are a serious buyer however, Dima will happily show you the big guns at their factory…
Info and additional pics via Dima.