Just came back from my local grocery, a two minute walk. Bought myself some Redbull, feeling much better now. Let's do another one! This is the Beijing Auto BJ750 sedan. It was made from 1974 until 1981 by Beijing auto Works (BAW), now part of the Beijing Automobile Industry Corporation (BAIC).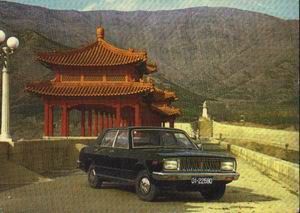 It was to be China's 'first modern sedan'. Power came from a 2.4 liter four-cylinder that was also used in the Beijing 212 4×4. Claimed top speed was 140km/h. Beijing Auto also made a few prototypes with a 2.7 liter V6 and two cars with a Nissan-sourced Wankel-engine, those however never made it to the market.

Sadly, at the time there simply weren't enough people who could afford a big sedan and the government used either imported cars or the huge Hongqi limousines. Beijing Auto so didn't earn any money on the BJ750 and they didn't seem to believe in the poor car very much. The total production number was extremely low, in 7 years only 134 BJ750's were made. Today the BJ750 is gone and forgotten. The city of Beijing has two large car museums but neither has a BJ750 in the collection.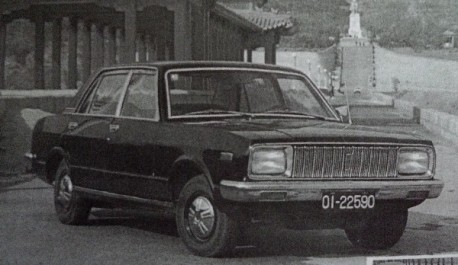 Size: 4802/1785/1430, wheelbase was 2790. Weight: 1550kg.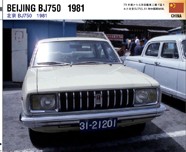 The BJ750 on a Japanese car catalog.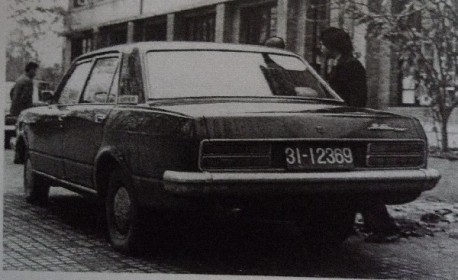 We will, remember…
In 1987 Beijing Auto tried once more to sell a big sedan, the BJ752. It didn't work out well again, more on that one in a later story.
Thanks to the great book 'Cars and 4 x 4s from Beijing and Tianjin', additional info via: 3MT.com.