A very lazy Saturday afternoon in Beijing, I can't get the beer and smoke from yesterday outta my system, I'd better stay indoors with a cup of tea… Time so for history! Today we have an extremely rare car, this is the Shanghai SH7181 MPV, based on the China-made Volkswagen Santana.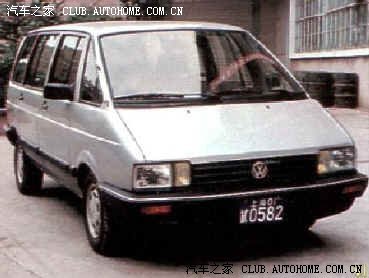 The MPV was developed in 1989 by engineers from Shanghai Auto in cooperation with the nicely named Shanghai Institute of Automobile and Tractor Research. Platform and engine came straight from the Santana, the body was an all-new design. It was a concept car for a completely new kind of vehicle for China, and made to celebrate the 40th anniversary of the PRC.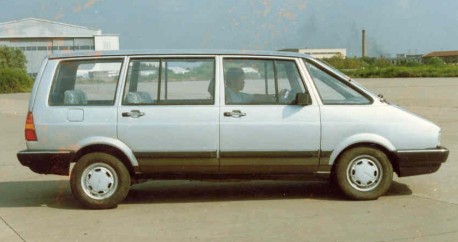 It was a serious idea, there were no MPV's on the Chinese market yet and the Shanghai Auto wanted to find out whether an MPV was indeed a possibility. Joint venture partner Volkswagen however had nothing to do at all with the project and protested when Shanghai Auto called it 'Volkswagen' and put Volkswagen badges on it. The first name of the vehicle was SVW7181, 'SVW' for Shanghai Volkswagen. After Volkswagen got angry this was changed to SH7181, 'SH' for Shanghai.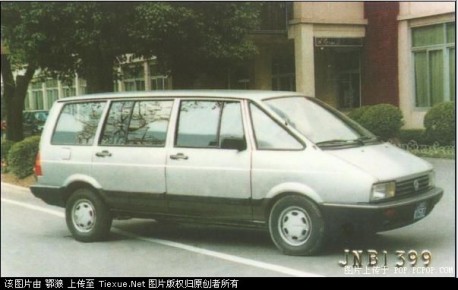 In the end it didn't really matter because the SH7181 never made it to production. The platform proved too light for an MPV and Volkswagen didn't want to make it anyway. Interestingly even today Volkswagen still doesn't make a full-size MPV in China although they do make the smaller Touran. The good old Santana is still in production today, read all about that one in my earlier Santana-history story.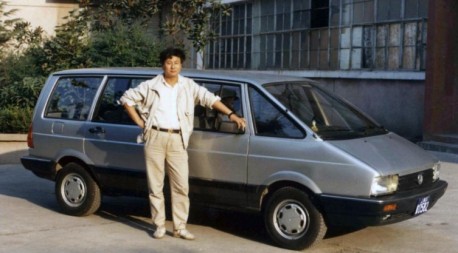 The SH7181 was designed by Mr. Zhong Boguang from China Auto, here he stands very proud right next to his baby.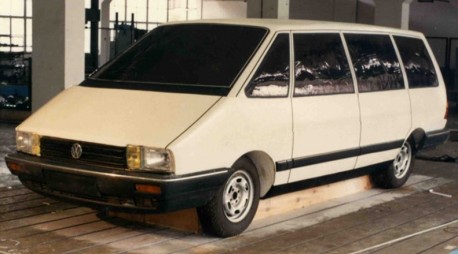 Wooden mockup.
Special thanks to Erik from ChineseCars.net, additional info via: Autohome, Blogbus.