Offered for sale in the great city of Hangzhou in Zhejiang Province; a very fine sky blue Maserati Gran Tourismo Sovrano from the German tuner DMC. Modifications include a carbon fiber aero kit, featuring a new front bumper with lip spoiler, wide side skirts, boot-lid spoiler, a rear diffuser, 20-inch wheels, and an engine tuned up to 590hp and 472nm.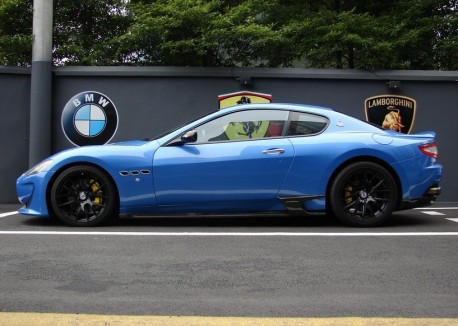 This great car was purchased in August 2008 and has only clocked 16.000 km. Price for all this pretty: 1.45 million yuan or 230.000 USD and that indeed seems on the cheap side. The owner likely has to sell… This owner also claims his DMC Maserati has four-wheel drive, we guess that a mistake.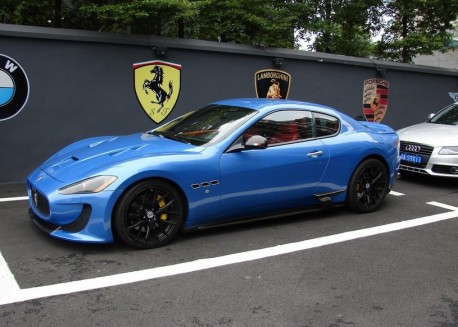 Via: 0571.com (the ad).