A very fine find at the back of the Workers Stadium in Beijing. Here we have a Mercedes-Benz CLK convertible wrapped in lime-green. It does the car good and the environment will like it, what more does one need? Blacked-out alloys finish the job in style.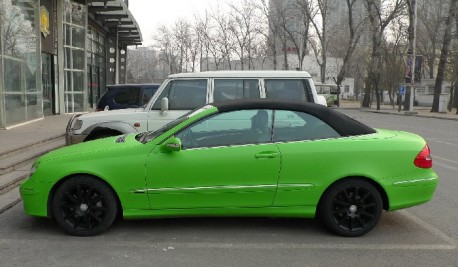 The Mercedes-Benz CLK convertible has been on the Chinese car market only one year and sales are slow. Chinese car buyers are not very cabri0-minded due to the air-pollution, the noise and the traffic jams. BMW and Audi don't offer any convertibles at all. Price for the CLK convertible starts at 666.000 yuan for the base CLK 200 and ends all da way up at 918.000 yuan for the CLK350.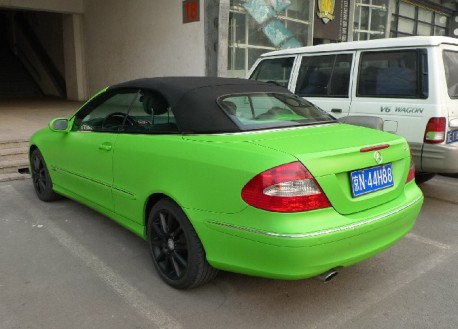 Good wrap, good car; approved!