The new Roewe R95 sedan will be listed on the China car market on April 11, it will officially debut at the Beijing Auto Show that starts on April 25. The Roewe R95 is based on the Buick Lacrosse that is made in China by the Shanghai-GM joint venture. Engines all from GM: 2.0 with 154hp, 2.4 with 186hp and a 3.0 V6 with 265hp. Price will start around 225.000 yuan.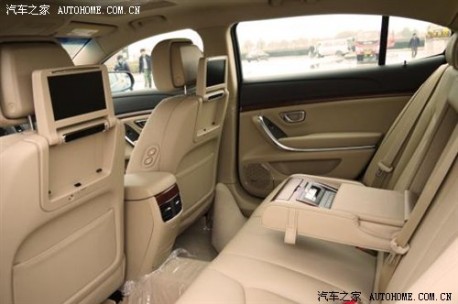 New and better pics from the interior, all loox very luxurious and made from high-quality materials. Flat-screens not so nicely integrated in seats. Decent amount of chrome, lotta leather.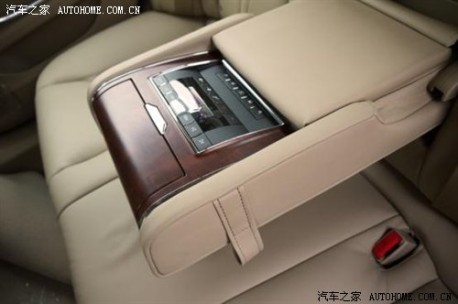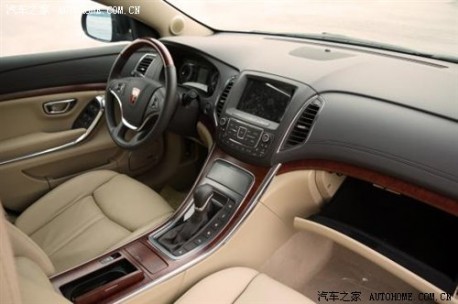 Dash very much Lacrosse. Wood meets chrome meets plastic.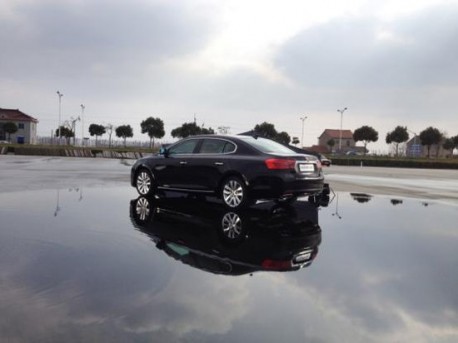 Parked on a beautiful place.
Via: QQ.com.