This is new Geely GLEagle McCar concept car, it debuted earlier this week at the Beijing Auto Show. The McCar, aka Moka, is basically and update of an earlier McCar concept, that however was a much smaller vehicle. The McCar previews a new generation of city-taxi's and is meant to replace the aging Englon TX4 which doesn't sell well in China. The McCar's big-thing is an innovative back door where small scooters, bicycles and wheelchairs can easily move in and out.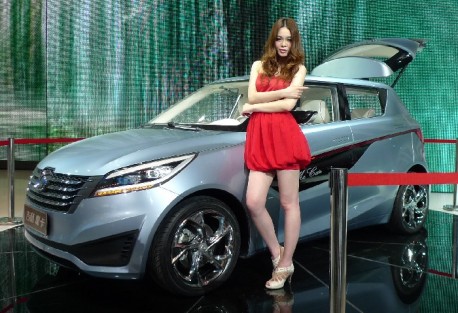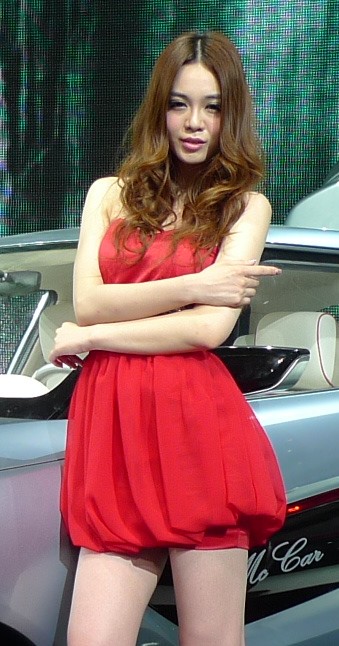 Your taxi driver. Geely says the McCar is a truly multifunctional vehicle. They want to sell various variations for various markets: the McCar Care, for ferrying wheelchairs around, the McCar Active, for that scooter and bicycle, and the McCar Relax without any weird stuff in the back. The scooter can be used in both the Care, for emergency response, as in the Active, for trekking a mountain.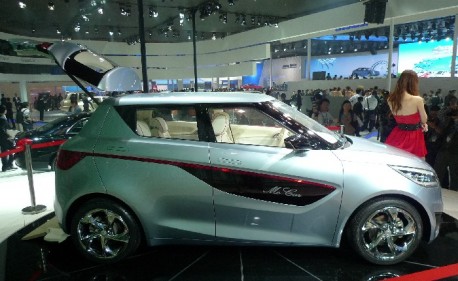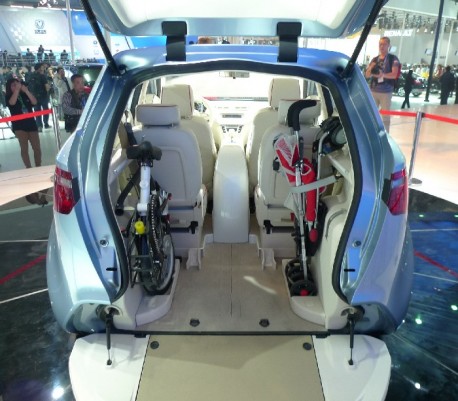 When I arrived to take my pics the scooter had sadly gone, it wasn't elsewhere on stage either. Guess it was active at another location.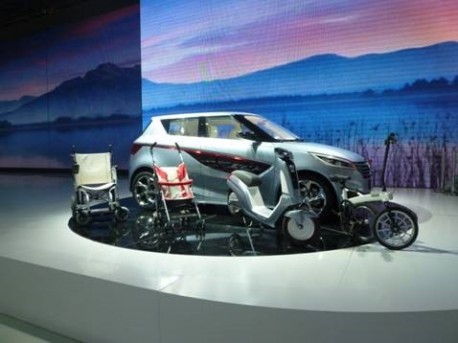 Nicked me a pick to show you the scooter. The bicycle and baby trolley always fit in, but buyer has to choose between the scooter and the wheelchair.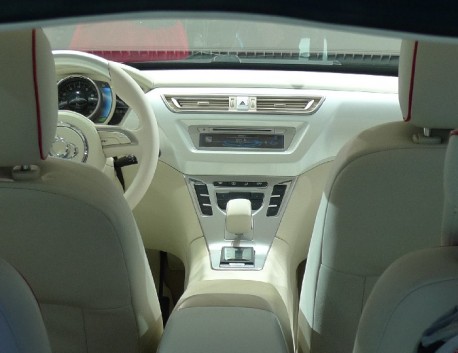 Dash very nicely done. Not too conceptish, seems ready to roll. The McCar is is hybrid, the system works, the McCar was seen driving on stage. Chery said small patrol engines or a full-electric drive-train are possible as well. Length of the McCar is only 3.7 meters making this an extremely clever package.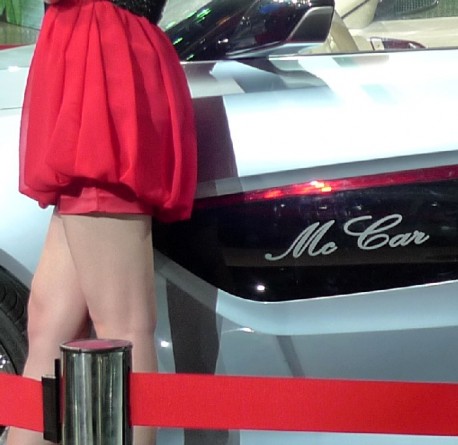 Now the question: is that girl wearing trousers under her skirt?