Dongfanghong is a famous Chinese maker of tractors, trucks and construction equipment, their history goes back all the way to the day the Communist Party came to power. The early Dongfanghong (东方红) tractors were used extensively by the Chinese state for propaganda posters and books.
But there is a less well-known chapter in Dongfanghong's history, for a short period of time in the early 1990's they made cars as well. Several types of small sedans and wagons were sold under the 'Yituo' and 'Dongfanghong'-brands from 1991 until 1995. Not many were made and the cars were almost forgotten. Until now.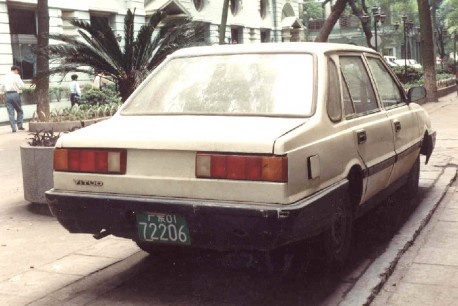 This is very early Yituo (依托), seen by the Great Automotive Explorer Erik in 1993 in Guangdong Province, and these pics of this fine white example are the only live-pics we have. There is nothing on the car indicating its type or series, only the name 'Yituo' under the left-rear light. The name is written in pinyin and not in characters, a very rare thing in those days.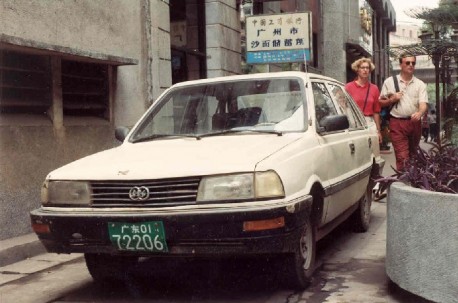 Dongfanghong used two logo's for its cars, the double-ring you see here and a circled V you'll see below. The double-ring was used for all cars branded Yituo, the circled V was used for all cars branded Dongfanghong.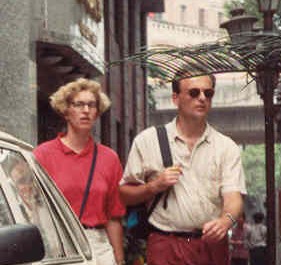 Early tourists in China. Is that you? Send me an email!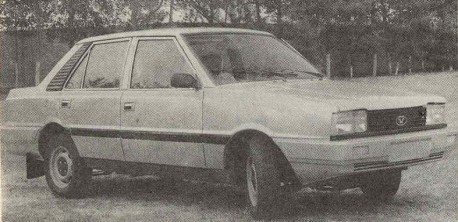 This is the Yituo LT5022. Produced in the early 1990's but exact dates are unknown, as they are for all Dongfanghong's cars. Power came from a 1.5 liter 4-cylinder, good for 48kw and 108nm. Top speed was 115km/h. The engine was made by the Beijing Engine Factory (北京内燃机总厂) in Beijing. Size: 4445/1650/1420, wheelbase is 2509.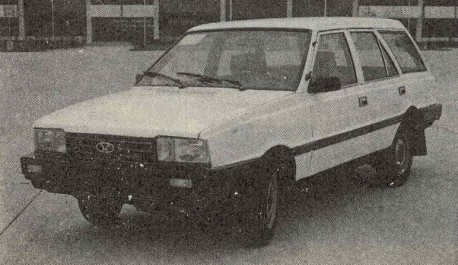 This is the Yituo LT 5021, the wagon-version of the LT 5022. Size and engine are exactly the same.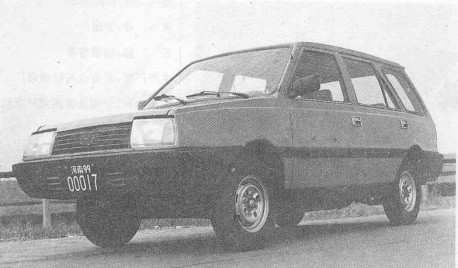 This rather funky wagon is the Dongfanghong LT6390, a much smaller car in power and size. Engine was a 0.8 liter 3-cylinder, good for 26kw and 52nm. Top speed was 100km/h. The engine was made by the Dong'an Engine Manufacturing Company (东安发动机制造公司) from Dong'an. Size: 3920/1600/1450, wheelbase is 2330.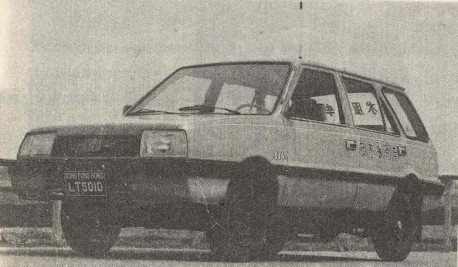 This is the Dongfanghong LT5010JF. It is basically the same vehicle as the LT6390 but sold as a taxi-vehicle. It could seat 5 including the driver. Size and engine as in the LT6390.
Four very great cars by a great automaker. Sadly, as far as we know, none has survived until today, and that indeed is a great miss.
Many thanks to Erik from ChineseCars.net for the pics! More history soon later..