Here we have a fine Lada Samara sedan, seen by reader Kael in Beijing, thank you for the pictures! Production of the Samara started at 1984 and continues until today. This white car on pics is a Samara 21099 which was made from 1987 until 2004. Russia exported various Lada's to China in the 1980's and early 1990's. When China's economy started to boom nobody wanted the poor old fashioned Lada's anymore, car on pic is therefore likely an early car.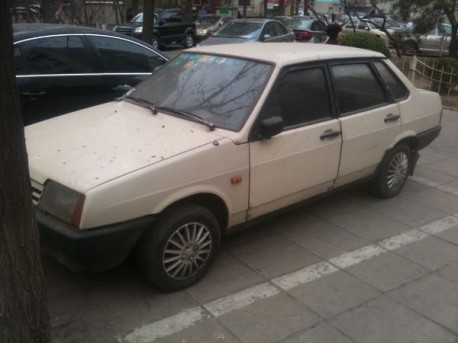 The 2109 was available as 3-door hatchback (2108), 5-door hatchback (2109) or 4-d00r sedan (21099). The 5-door hatchback was exported to China as well, the 3-door was not. Lada used many different engines for the Samara, engines could differ per export market and per year. What exactly powers this white sedan can therefore not be 100% sure but the most common engine for export was a 1.5 four-cylinder with 71hp.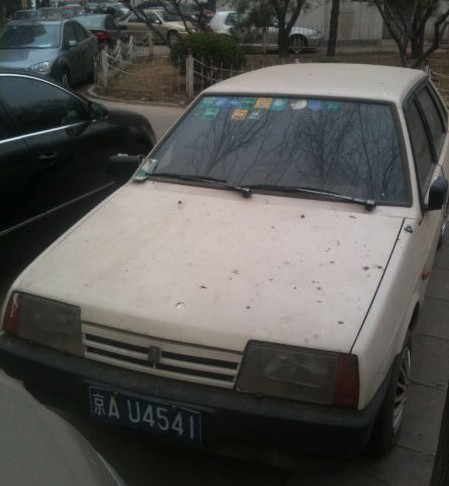 Great machine!, let's hope she stays around for awhile.