Hacking into History for yet another almost forgotten chapter in China's mad automotive past. The Citroen XM and Citroen Xantia were made in China in small numbers in 1996 and 1997. So far so good, except for two very strange things: both cars were called XM and they were not really made in China.
In those days the import tariff on high-end foreign cars was extremely high, up to 80% of a car's list price. Import tariffs for foreign auto part however were extremely low, only some 25% of a part's list price. This discrepancy was of course a possibility! Japanese auto makers saw it first in the late 1980's, then came the Europeans.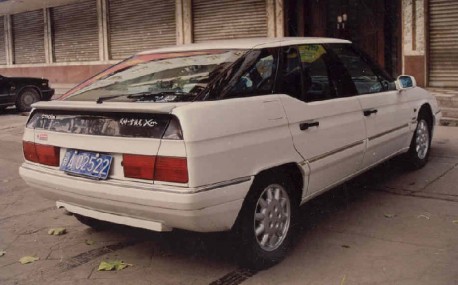 This is how it worked: a foreign car company would establish a small joint venture in southern Guangdong Province where economic-law enforcement was virtually non-existent. The joint venture would then set up a factory, import parts from abroad and make cars in China. A fine solution, no high import tariffs and thus a cheaper car to sell.
Sound very legal, and it was, kind of… The 'parts' that were imported were in fact basically complete cars, with only things like the wheels, mirrors or windscreen-wipers missing. These would be installed in the 'factory', and this was enough for Guangdong authorities to stamp he car 'Chinese'.
In the late 1990's the scheme included at least15 foreign automakers. The central government in Beijing got enough of it and killed the whole thing in 1999. The factories were closed and some very high officials from the Guangdong provincial government were dismissed, or worse…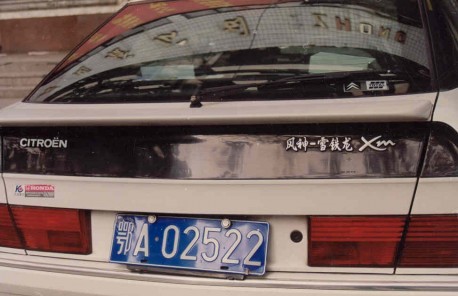 Pic, badge on the right:Fengshen-Xietuolong XM. Xietuolong Citroen's Chinese name.
Citroen was in on this scheme and 'produced' the XM and Xantia in a joint venture called Fengshen-Citroen. The mandatory factory was set up in the small city of Huizhou in Guangdong Province. Behind Fengshen stood in fact Dongfeng which legally made cheap Citroens for the Chinese market in the Dongfeng-PSA joint venture that exist until today.
Back to Huizhou. Even though law-enforcement was lacks a car maker still needed to get a permit from provincial authorities to make a certain car. Fengshen-Citroen got a permit for the XM but for some unknown reasons didn't manage to get a permit for the Xantia. No worry: Fengshen-Citroen just called both cars XM, and the authorities were cool with that.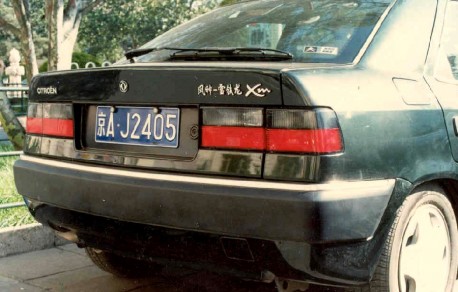 Pic, the Xantia, badge on the right:Fengshen-Xietuolong XM. Dongfeng-logo in the middle.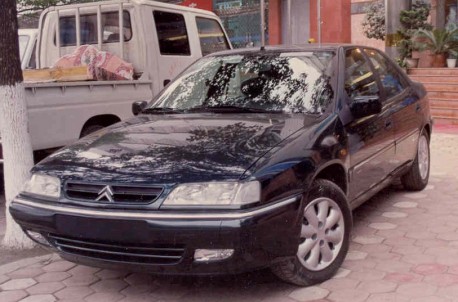 Fengshen-Citroen was too late in the game. After only two years it was all over. How many cars were 'made' is unclear. The story continues a few years later in 2002. The factory in Huizhou was gone but Dongfeng and Citroen still liked the idea of making high-end cars in China. The perfectly legal Dongfeng-PSA joint venture therefore formally requested permission from the central Chinese government to make the XM and Xantia in the joint venture's factory in Wuhan. The request was unsurprisingly denied…
Thanks a lot as usual to Erik from ChineseCars.net for the fantastic pics and information!