An exciting find at the local police station near my home in Beijing. The coppers got themselves a new car! This is the not-so-mighty Ilavoc IL/GD04A, made by Sichuan Ilavoc Electric Vehicles from the great city of Neijiang in Sichuan Province. Their slogan: "City living, Fashion life". Catchy, ain't it not?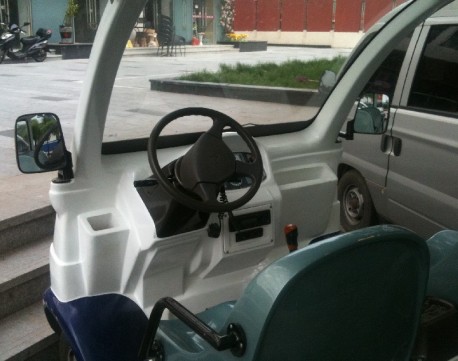 Police in Beijing and other big Chinese cities used this sorta vehicles for patrolling in shopping streets, parks and other crowded areas. This however is the first time I see one in my area. Specs we have! Size: 3200/1450/2035, wheelbase is 2710. Power comes from a 3kw/48v electric motor. Top speed is an impressive 30km/h, range is 100km. It can seat four, curb weight is 800kg, max load is 300kg. An average Chinese cop weighs in at least a 100kg, which means this Ilavoc can only seat 3, not 4. The company makes some other interesting electric cars: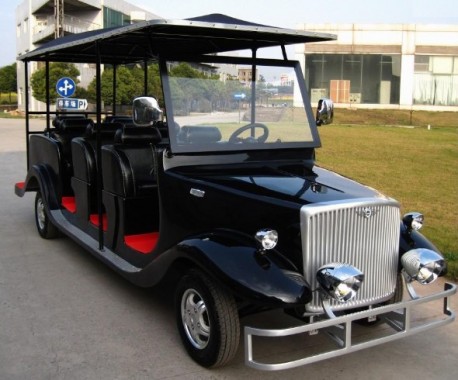 The IL/LD12A. A electric limousine to ferry guest around large hotels and touristic hotspots. It has a stronger motor, output is 4.2kw/48v.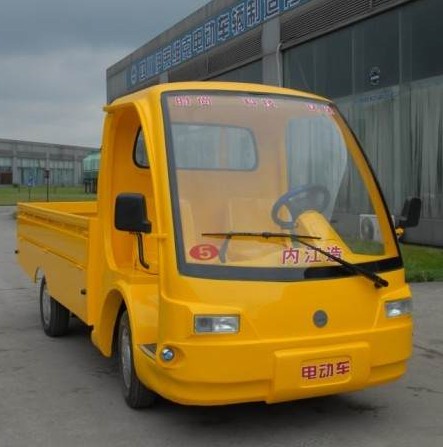 The IL/BD01T. Small truck, same 4.2kw engine as the IL/LD12A.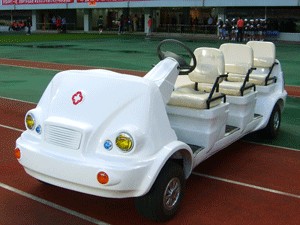 This one however, is the best. The IL/JD04 is a 'electric ambulance' for use in stadiums and the like. Great looking car but you better keep it charged at all time! Engine is the 3kw, top speed is only 25km/h, hardly enough to get away when the fighting starts after a football match, let's say China against Japan…
Info via: Ilavoc.