Kiali is a new sub-brand from the FAW-Volkswagen joint venture, they will make cheap electric cars for the masses. Their first car will be based on the Volkswagen New Bora. A new spy shot shows the English name of the brand: Carely. How catchy. The Chinese name, Kaili, means 'carrier', which might have been a better name. Earlier on we heard the Bora-based Kaili would be called 'E88', together that makes the 'Carely E88'. Carely has likely to do with 'care', for the environment and such and such. Did the Germans make it up or the Chinese? Maybe together, while getting drunk in a kareoke bar in Changchun, where the factory sits.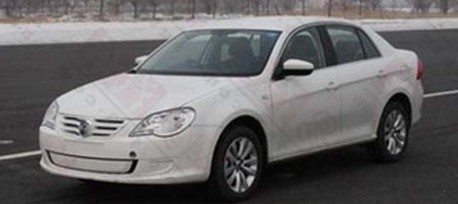 Earlier spy shot from the Carely E88. We know some specs: Range is 135 km, top speed is 135 km/h. Weight is 1500 kg, 165 kg more than the patrol powered New Bora. Fast charging takes 10 minutes for 80%. That sounds fast and it is, but it matters not, since there are no fast chargers in China, at all, so nobody will buy an electric car.
The sub-brands are kinda pushed upon auto makers by the central government, looking for IP-rights and electric cars to stop the horrible pollution. What the government gets is some rights to ancient cars, and some 80% from China's power grid is powered by extremely dirty coal-fired plants so the air will actually get worse when more electric cars arrive, which they won't, because of that charging-thing.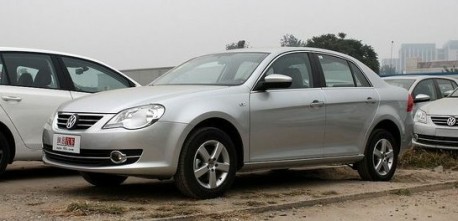 The Volkswagen New Bora, made in China by FAW-VW. The New Bora is nothing more than the old Bora in a new skin. The old Bora was nothing more than a MK-4 Jetta with another name.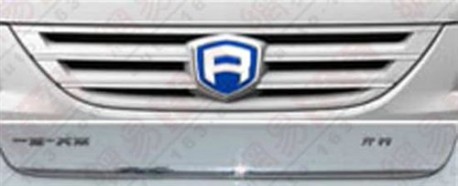 Kaili/Carely logo. Loox like an 'R', on top-pic it loox like an 'A'. Kaili starts with a 'K', Carely with a 'C'. What is Volkswagen cooking up there?
Carely pics via: 163.