I was very happy to find this very old and very blue Beijing BJ130 in Beijing, yesterday on a very hot and sunny afternoon. This BJ130 was not riding anymore but it was still used as a sorta storage facility on deflated wheels. Well, that's still better than scrapped!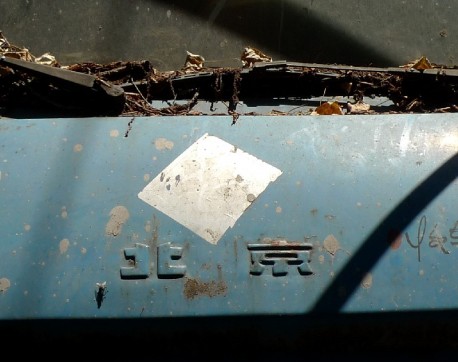 北京, Beijing. The BJ130 was made by the Beijing No.2 Auto Works from the early seventies until the late '80′s. There were several truck factories in Beijing in those days, most of them are now united under the Beijing Auto Industry Corporation (BAIC) umbrella. In its time the BJ130 was by far the most important transport truck around, and not only in Beijing.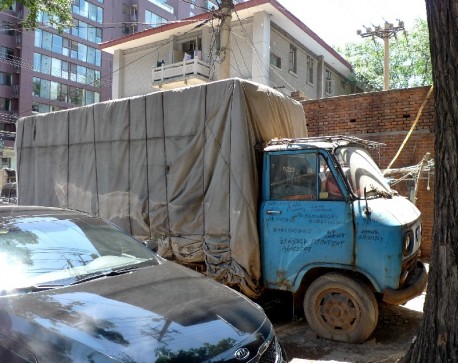 The 130 was also made in other cities under different names, for example in Shanghai where it was called the Shanghai 130, and in Nanjing where it was called the Nanjing 130. The BJ130 was made in many versions. There was the flatbed truck, a bus-like vehicle, various airport-trucks, various army-trucks and I am sure I forget a few more… The BJ130 was powered by the famous 4-cylinder 'North 492 gasoline engine' that was used in many many trucks, cars and other vehicles made in the '70′s and '80′s. The engine was mated to a four-speed manual.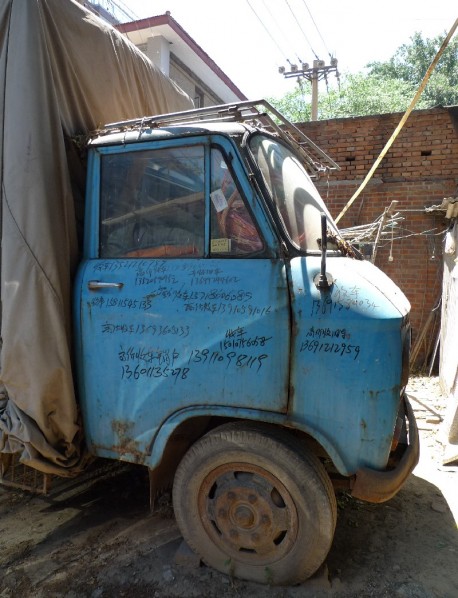 The numbers on the door are mobile telephone numbers, written down there by people who are offering to buy this BJ130. The only way they can earn some money on this fine truck is by scrapping it. Hopefully the owner holds on to his machine!, which indeed is history by it-all self.