A fine lady from the great city of Shenyang in north eastern Liaoning Province really liked Hello Kitty. She liked the little cat so much that she decided to completely Hello-Kitty the interior of her BMW 325 convertible. Dash, seats, doors; everything is made pink, good! And this was no simple paint-job, this lady took things very seriously…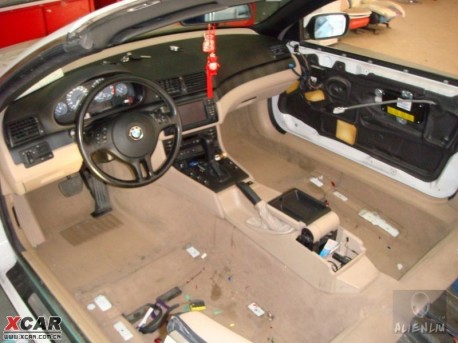 Work gets underway.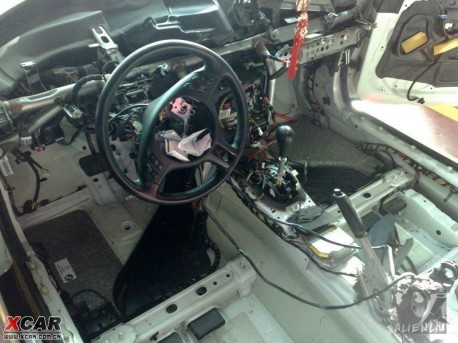 When I say seriously… All the panels off!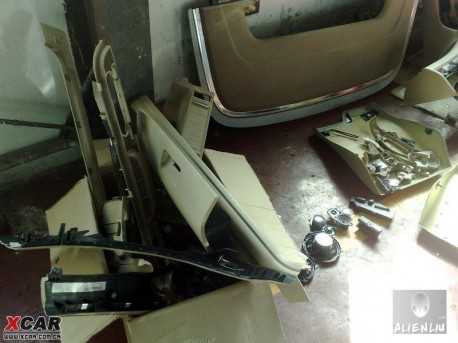 Waiting to be pinked.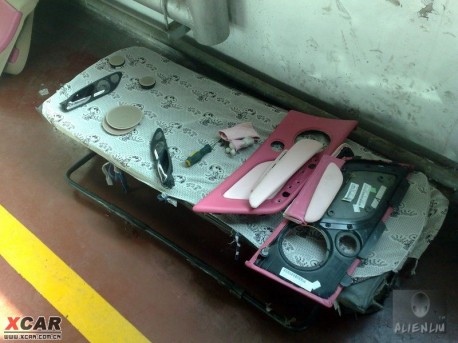 Pinking the panels. No paint used, it is all cloth in different shades of pink. Price for the total transformation was 15.000 yuan or 2400 USD. Money well spend…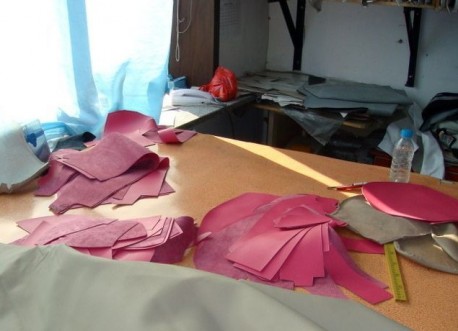 Cutting it out.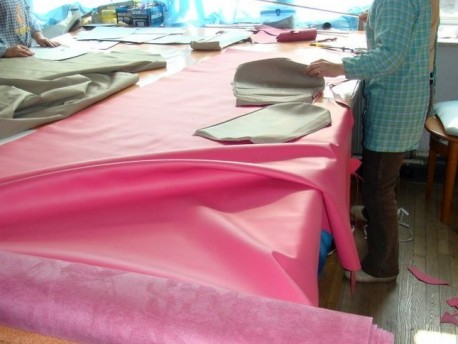 More than 50 square meters of pink cloth went into one crazy BMW.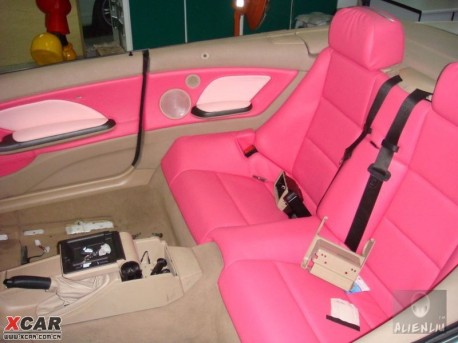 Reinstalling the back seats, panels in doors are pinked up.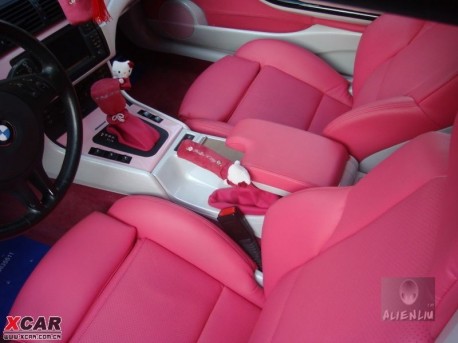 A lotta work but the result is fantastic. even the stereo speakers have been pinkyfied. Hello Kitty figures on the gear-knob (hmmm…) and hand-brake (hm hm…) make things even better.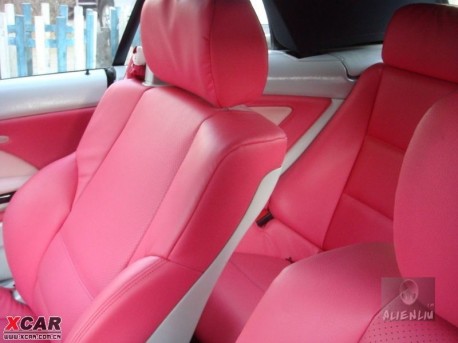 Pink leather, the real stuff. I got red leather in my Beijing Jeep.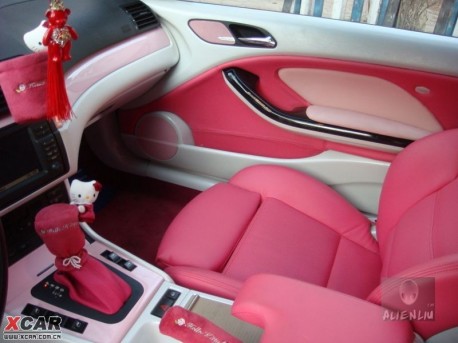 A great idea, a great car, a great little kitty.
More Hello Kitty cars from China here and here.
Via: Xcar.