Here we have a brilliant 1971 Cadillac Eldorado convertible, seen in Beijing close the the Worker's Stadium, parked next to a very pink BMW Z4 Coupe. The Eldorado belongs to the restaurant you see in the back ground, it was imported from California a few years ago. Sadly this monster isn't road legal in Beijing but restaurant staffers drive it around the block sometimes.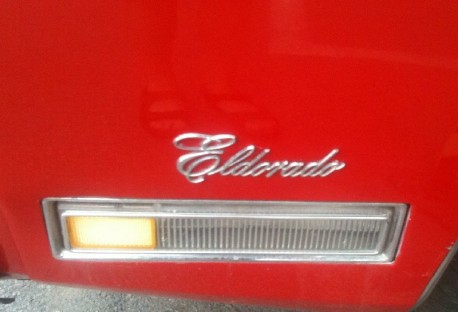 The red machine is from the 8th generation Eldorado, made from 1971 until 1978. The Eldorado came as a coupe or a convertible and was a huge vehicle. Size: 5700/2030/1380, wheelbase was 3210. The Eldorado was available with a 7.0 liter V8 and a 8.2 liter V8. This red car has the 8.2, in 1971 good for 345hp and 680nm, mated to a 3-speed automatic gearbox. Amazingly, the Eldorado was front-wheel drive.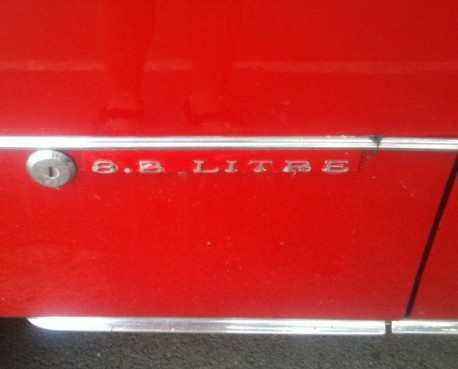 From sunny California to bone-dry Beijing, this Caddy didn't show any rust and seemed otherwise in a great condition as well. Even details like the mirrors and tires looked like new and a glance inside showed a period radio and clean leather seats. Too bad it ain't road legal, would be incredible to cruise to the Great Wall with this magnificent time machine.