Here we have a very rare Guangzhou-Peugeot 505 SX2 sedan, seen on a car part market in northern Beijing.This fine automobile seemed abandoned and was possibly used for amateur-racing. The 505 is becoming a very seldom sight on the roads of the capital, thanks to cash-for-clunkers schemes and ever stricter environmental regulations. This all might be fine for penguins but it ain't good for making stories!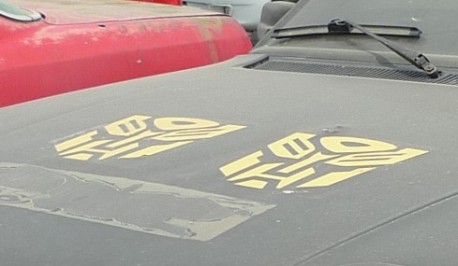 The 505 sedan was made in China by the Guangzhou-Peugeot joint venture from 1985 to 1997. The JV also made the 505 wagon and the 504 pick-up truck. The 505 SX2 was the last 505 which was made in China. It came with extra goodies inside and sported the kinda famous '504 Amil alloy wheels'. The 505 was powered by a 4-cylinder with 106 and 161nm, good for a claimed 167km/h top speed. 0-100 took 14 seconds.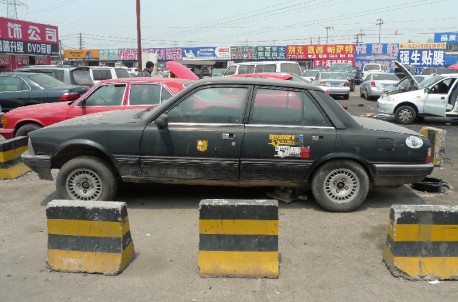 Back sits very low on platform, suspension might be broken. This 505 looked just good enough for rescue, Beijing is desert-dry so rust is never a big problem. Body work was a bit cracked up here and there but it seemed all fixable. I asked around a bit and everybody was laughing at me, the owner wasn't around but some 'friend' told me he would happily sell for 5000 yuan. Cheap…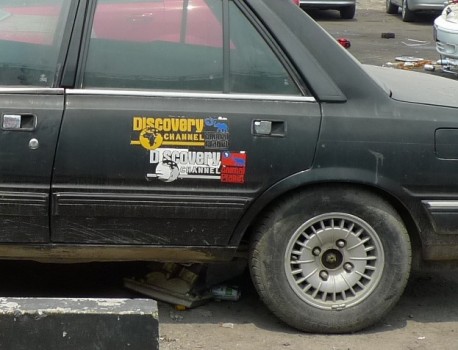 Worked for TV. Not really, stickers like these go for 5 yuan at markets like this.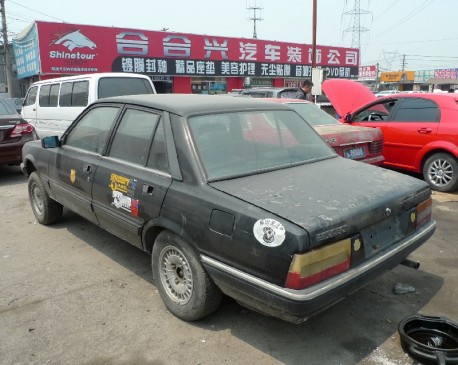 The dust is really just that. Clean it up and she will shine again.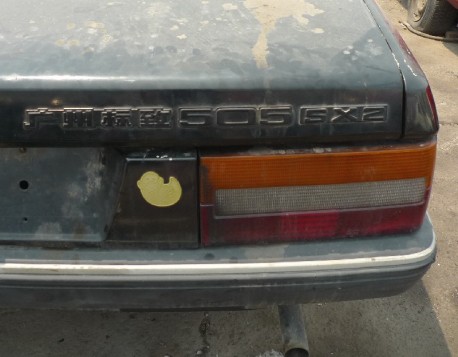 Exhaust pipe waiting for work.