Here we have an old Daewoo Cielo, seen on the streets in Beijing and converted to a storage room from a nearby mom & pop store. This kinda store is usually very small, located in a basement or a sexed-up shed, and there ain't too much space for supplies. An old Cielo then, can help.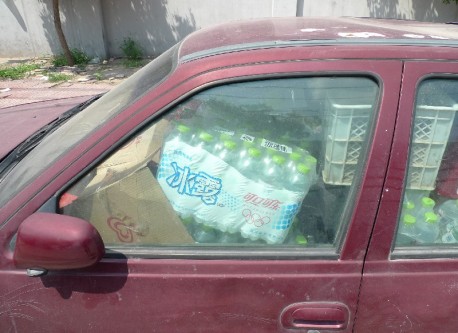 This particular storage room was filled to the roof, mostly with soda drinks such as green tea, red tea and Coke. Other items I saw inside included small toys, candies, chips and bread. Hopefully they sell enough stuff in their store, it was 35C on the street that day, must have been 40 plus inside the vehicle. No product, not even Chinese tea with more chemicals than a chemical factory, will survive for very long in such heat.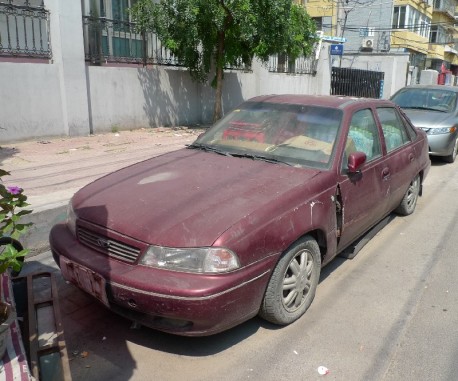 The Daewoo Cielo is an interesting car, it was made from 1994 until 1997 in South Korea. Production of local variants however continues until today in Uzbekistan and Egypt. The Cielo was the successor of the Daewoo Le Mans / Racer which was based on the German Opel Kadett E (1984-1991). Daewoo bought the rights for the platform from Opel in 1985.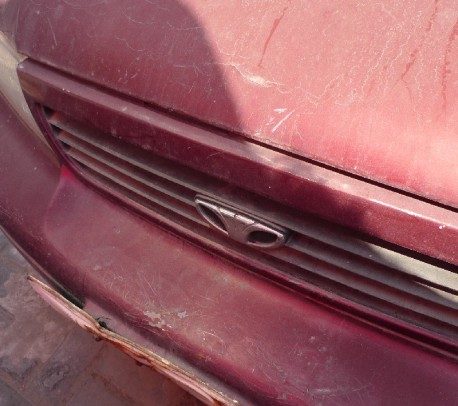 Small numbers of the Daewoo Le Mans / Racer and Cielo were exported to China in the 1990's. Quality was apparently not too bad because up until a few years ago the old Deawoo's were a regular sight on Beijing's road. These days however they are almost completely gone thanks to the cash-for-clunkers programs and stricter environmental regulations.  Too bad…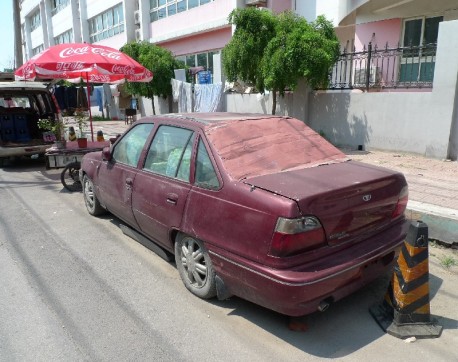 The Daewoo Cielo was powered by a 1.5 liter four-cylinder with 75hp, good for a 165km/h top speed. Size: 4482/1662/1393, wheelbase was 2520.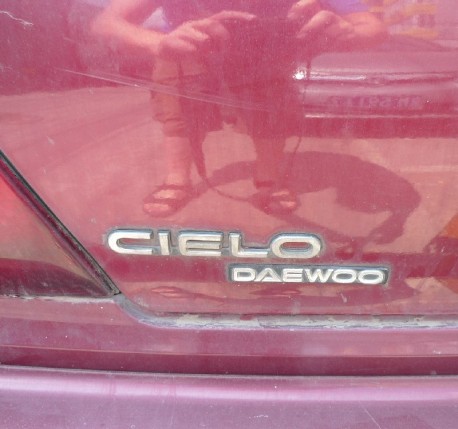 Well, at least it escaped the shredder!