Seen a little while ago near the Sanlitun beer district in Beijing, a fantastically red-white pimped Hummer H2, parked in front of the famous Yashou clothing market where you can buy any fake you want. The H2 however is very real with gigantic tires, shiny alloys, bull bar and a lotta extra shiny stuff all-over. Best thing is the weird light cluster on the bonnet.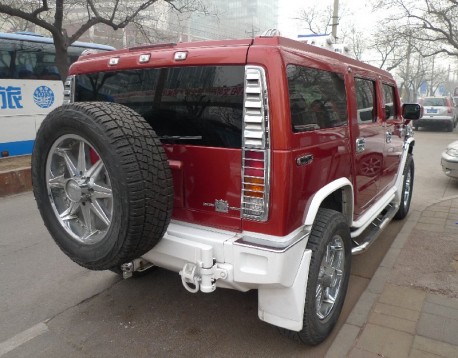 White bumpers are good. Shiny stuff around and above tail lights is good. Spare wheel is even better, to big to fit inside the vehicle. Too bad this fine company was killed by GM, there were really enough potential customers in China slone, should have moved the factory to Shanghai to make even bigger Hummers!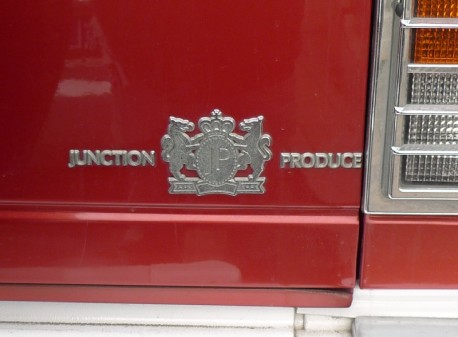 I am not sure which company treated this Hummer. On the back sat a 'Junction Produce' badge, a Japanese tuning company, but according to their website they only do Japanese stuff. If someone knows more, please let me know in the comments.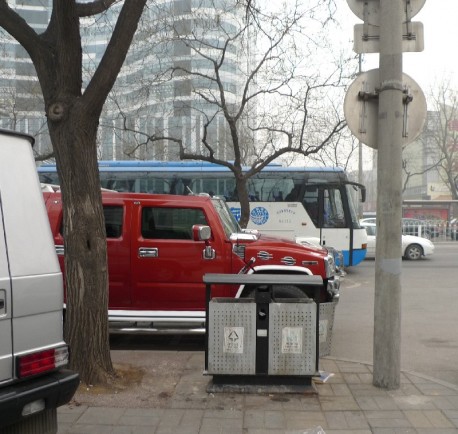 Bus ferries tourists from hotel to market, bus leaves about 1000kg heavier. Note car on the left.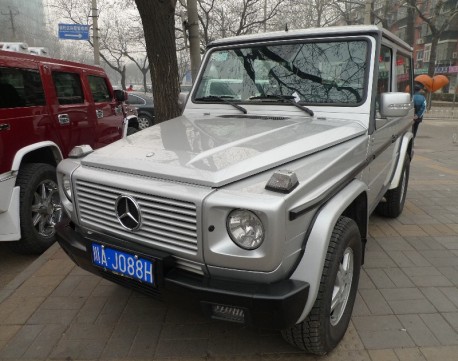 A SWB Mercedes-Benz G-class. Smart marketing made this tractor an attractive buy for the rich. Good work. The SWB is a rare thing in Beijing where buyers prefer the LWB G500 AMG with side-pipes.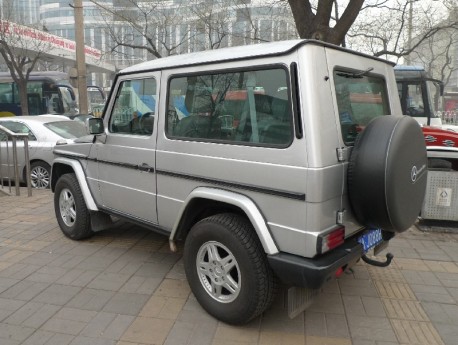 Note hook. Tractor DNA. Well, this Benz G is nice little car and all, but the Hummer, is Evil…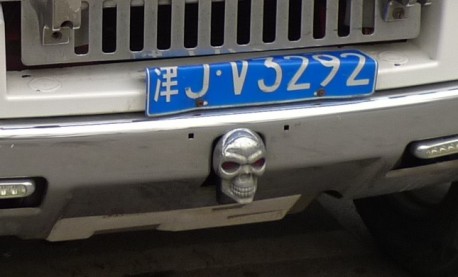 Gonna kill ya'!