Here we have a very fine Japanese sportsmachine, this is the sixth generation Toyota Celica, made from 1993 until 1999. The Toyota Celica was never officially exported to China so how this black racer got here is a mystery. Might be ex-diplomatic, ex-foreign company or smuggled… No matter how, it is good to see it here in the capital Beijing.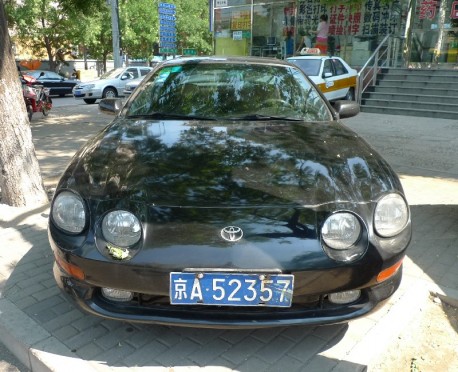 Note leave in light cluster. The sixth Celica was powered by several 4-cylinder engines, ranging from 1.8 to 2.2 in capacity. Hottest engine was the 2.2-liter 5S-FE that powered the Celica GT-Four / All-Trac, it pooped out a very decent 251hp. This black Celica in Beijing has a GT-Four wing on the back but loox otherwise like a lesser powered model, sadly I couldn't find out what exactly sat under the bonnet.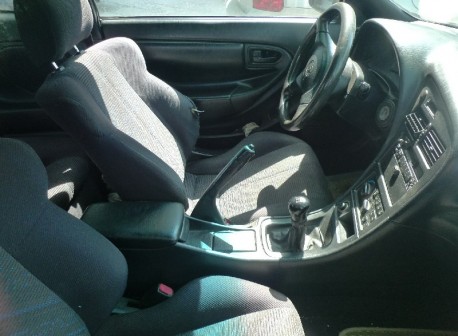 Look at that hand brake, ready for launch! Exterior and interior were in reasonable condition. Poor Celica hadn't been cleaned for a while but it was clearly still being used. Everything seemed period including the alloys and radio-cd player.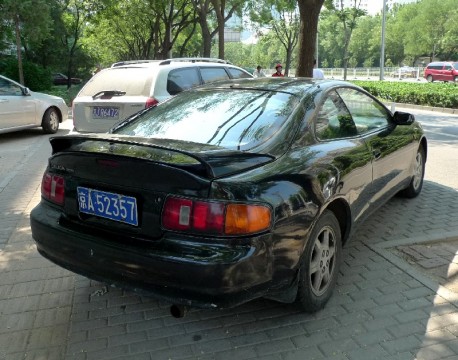 Toyota doesn't use the Celica name anymore, things ended with the 7th generation that was produced until 2006. For many years there have been rumors of a new Celica but it seems the Subaru-developed Toyota GT-86 has taken the Celica's place.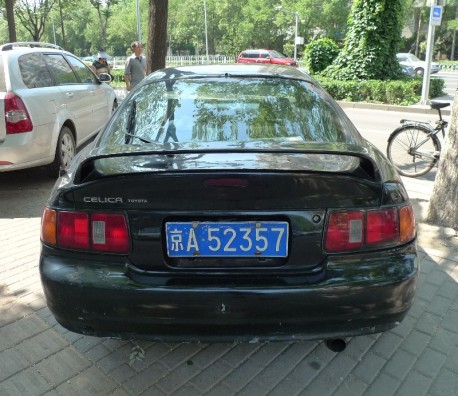 Toyota doesn't sell the GT-86 in China at the moment but that might change, to very dusty examples were spotted a while ago in the port city of Tianjin. Toyota does sell the small Zelas coupe in China as an import but it isn't very popular.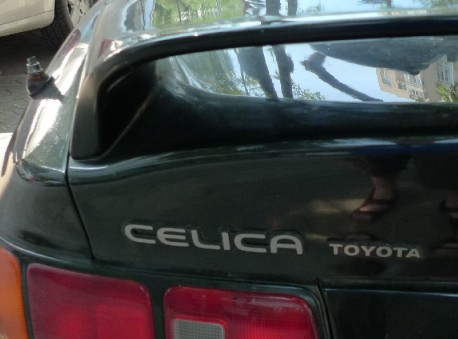 Celica was better…