Here we have a very pink Mercedes-Benz SL 63 AMG, seen in the great city of Shenzhen in Guangdong Province by reader Josh F., thank you very much for the pictures! The big SL is Benzed up with an all-pink paint-job, glitter in the grille and blacked-out alloys with pinky rims. The result is simply brilliant!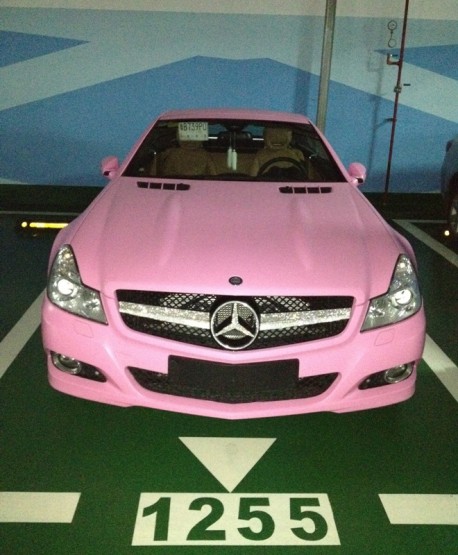 The R230 Mercedes-Benz SL was made from 2002 until 2012. This pinky is the facelifted model which arrived in 2008. The facelifted SL 63 AMG was powered by a 6.2 liter V8 that pooped out 518hp  and 630nm. All very nice indeed, but who will notice such a fast Benz when it is painted silver again? Nobody! This fine owner in Shenzhen so found a smart solution.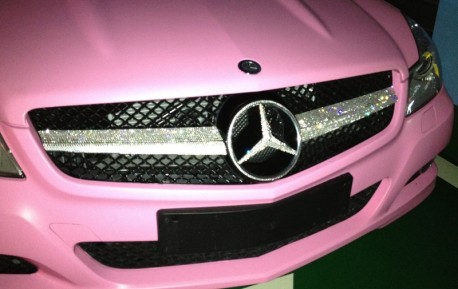 These 'crystals' are often used in China to make a shiny car even more bling. The come real and very expensive to fake and very cheap. Tastefully applied here on the center bar and logo. Can't miss it's a Benz!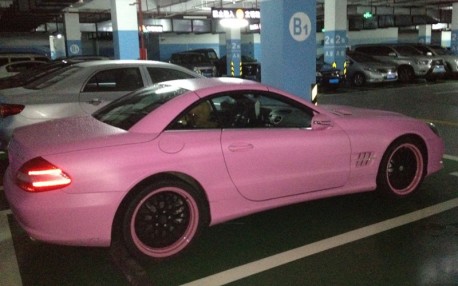 Massive V8 in Pink rocket ready for the boulevard.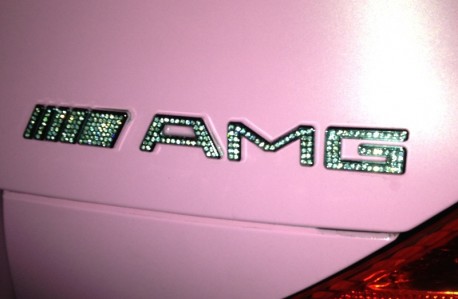 So we won't forget…