Never seen a grumpy old man so angry with a pretty babe heating up a yellow Chevrolet sportsmachine. Normally this kinda men are very happy with the girls. Maybe she didn't say cheese to his hat…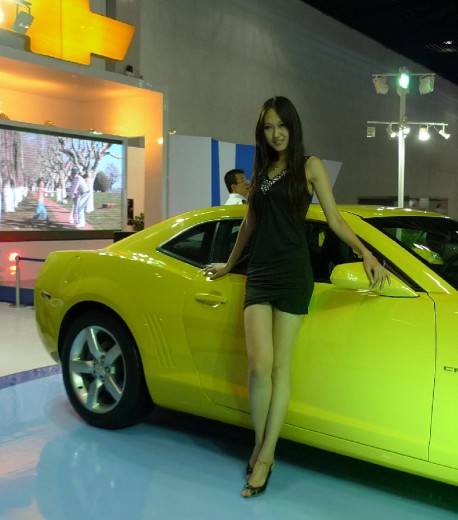 I met these people at a local dealer show in Beijing a while ago. Not much for new cars but always interesting to see some car culture. Chevrolet rented a boot and came with the Camaro, which is a very popular car in China, especially among moviegoers and the police.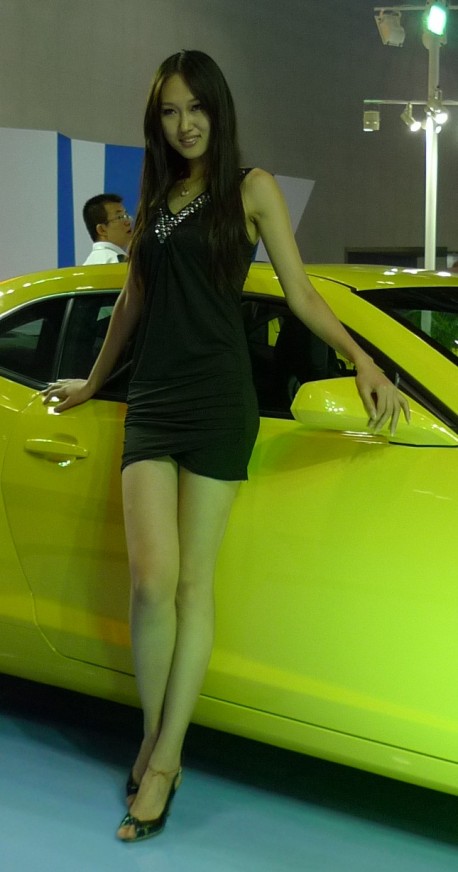 Babes legs look a bit yellow so close to car. Still, she is me a pretty one. Dig!, now Friday 17:00, its Coka Cola time.