Here we have a really strange car in China, offered second hand for 12.000 yuan (1885 USD) in Liaoning Province. It is a 1995 Ford Mustang convertbile converted to a 'Mercedes-Benz S320'. The seller claims is was manufactured in June 1995 and imported into China in the same year. Seller completely ignores the Benz-thing and boldly calls his ridiculous vehicle a 'Ford Mustang'.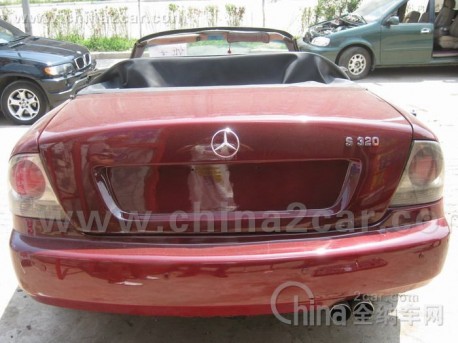 I am not sure where it was converted but looking at the quality it seems done in China. The 1995 convertible is part of the fourth-generation Ford Mustang, which was made from 1994 until 2004. It was never officially exported to China but some arrived via the gray market. The 4th gen was never very popular, not even in the US, so the Benz-conversion is kinda understandable. This Ford S320 is powered by the base 3.8 liter V6 that pooped out a sad 145hp and 292nm.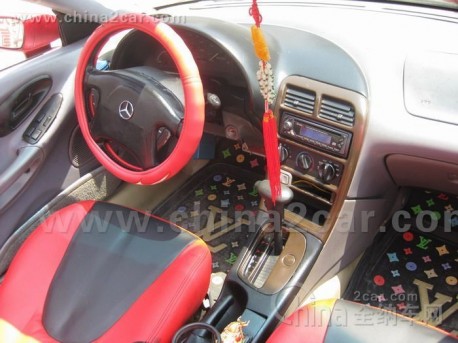 Automatic gearbox, Benz-logo on the steering wheel, LV-floormats included (likely more expensive than entire car), and overall in good condition.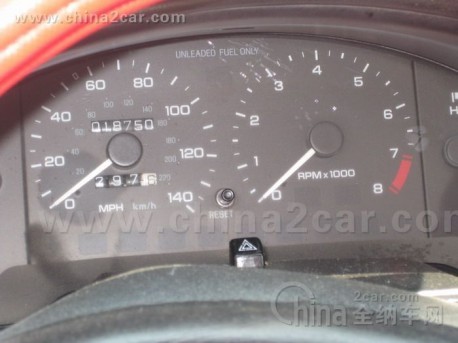 Only 18750 miles (30175.2 kilometer) and that ain't too much for a good Stang! Buy or not buy? Well, it is certainly a unique car. History a but unclear though, and parts will be hard to get. 1885 USD however isn't that much money, so we call it a buy.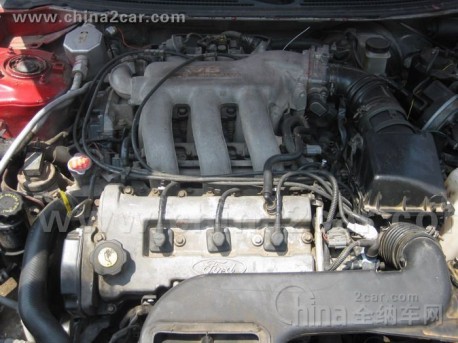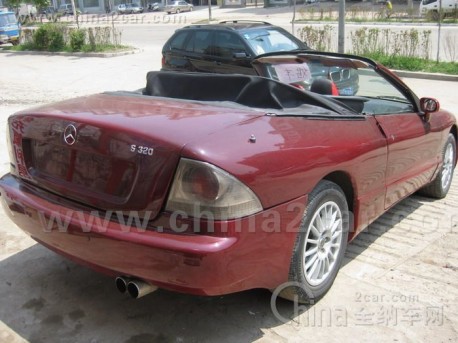 Soft-top might or might not work, seller doesn't say. Go to Liaoning to check it out….
Via: China2Car.