Here we have a very rare and very customized Nissan 240SX, seen on the  Auto Tuning Car Show in Beijing. The 240SX is sexed up with a gigantic body kit, matte-white paint, big racy tires and blacked-out alloys. The second generation C14 Nissan 240SX was only made from 1995 until 1998 and never officially exported to China, only a very few made it to Chinese grounds via the gray market, mostly via the US, and this brilliant white car must be one of those.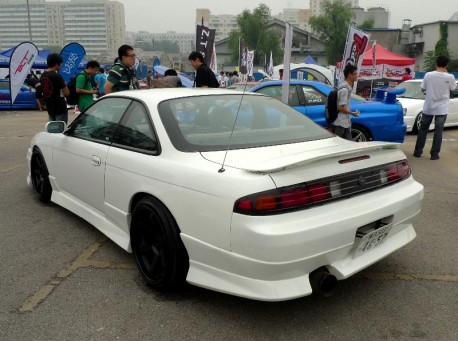 The standard Nissan 240SX was powered by a 2.4 liter four-cylinder, good for 155hp and 217nm. The engine was, just like many other Nissan power plants, easy to tune up to much more horses, some 240's made it to over 400hp. How much power this white car has I sadly don't know but looking at the thing I am sure it is more than 155…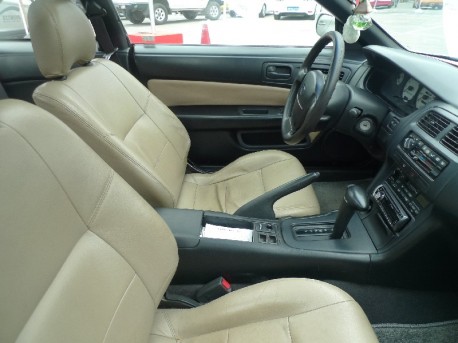 A pleasant surprise here, the interior seems 100% original up to the radio/CD player. Steering wheel on the left. Automatic gearbox for the endless American highways, and what were those sticks big in those days!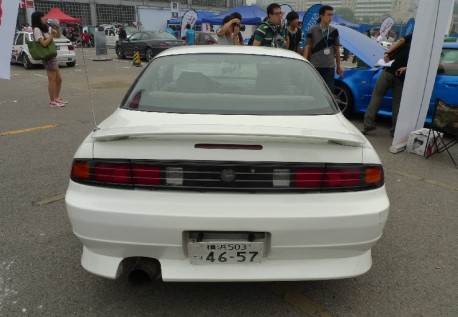 Fake Japanese license plates kinda cool, attention for detail, that is.