Sichuan Yema Automobile has its factory near Chengdu, so they got to show something good on the Chengdu Auto Show. As usually they did. This year brought us the A-MPV, the B60X SUV Concept and this mad M31D MPV Concept. Design-wise it is a copy of the Toyota Alphard, albeit a bit sportier, mixed with some Nissan NV200, which is a popular car for China's copy-makers, BYD is working on a clone as well.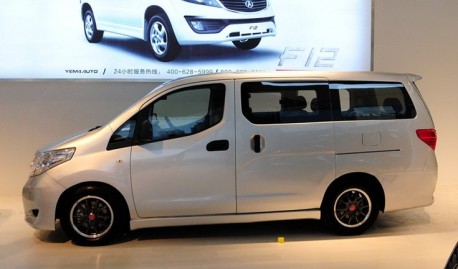 The M31D is a much bigger car than anyting Yema makes today and as far as we know Yema doesn't have any bigger platform. But with kinda mad auto makers like Yema you never know! They might have been able to stretch their ancient Meastro-platform a bit to all sides, and there you go. Anyway and how, Yema hasn't said anything about production, nor have they said anything about power. We'll keep an eye on developments…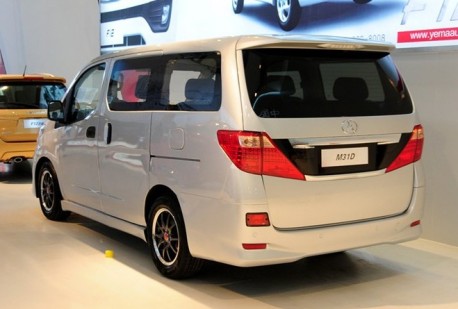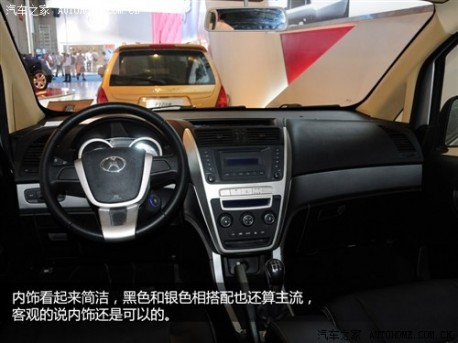 Dash has some design but loox rather cheap, manual gearbox, well, the fact that it has an interior at all shows production might not be that far away!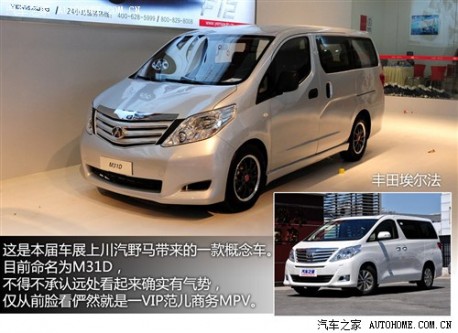 Compared with Alphard.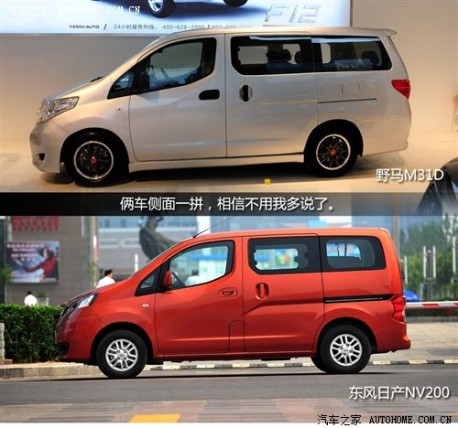 Compared with Nissan NV200.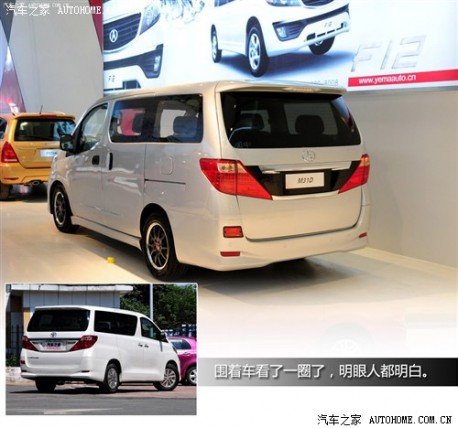 Alphard again. Wadda work Yema had on this one!
Some pics via Autohome.