This is the Shanghai SH771, developed by Shanghai Auto in 1974 as a possible successor of the Shanghai SH760 series. The SH771 was based on the 1972 Mercedes-Benz W116 S-class. The engine however wasn't German, Shanghai Auto opted for the 5.6 liter V8 from Hongqi (Red Flag) which was originally a Chrysler power plant. German-American cooperation in China!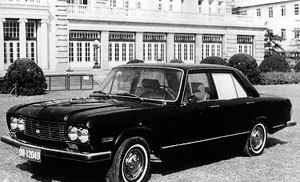 Sadly the Shanghai SH771 never made it to production, only 30 examples were made for testing and it all ended in 1978. The old Shanghai SH760-series carried on all the way to 1991 (!). Too bad, the SH771 is an impressive looking machine and its strange roots make it an extra interesting and almost exotic automachine. Big it was!, size: 5330/1990/1640, wheelbase was 3070. As far as we know, none survived until today…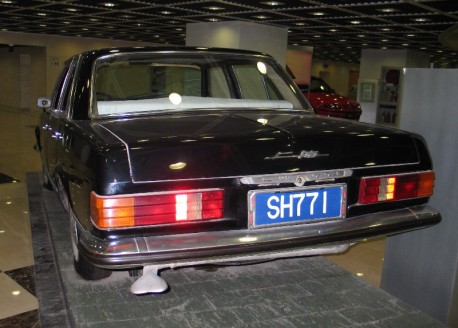 With thanks to Erik from ChineseCars.net.