If you can choose between a Hyundai and a Scion, what will it be? In China you don't have to choose, just make it easy and slap a Scion-badge on a Verna (fourth generation Accent). Toyota doesn't sell Scion branded cars in on the Chinese market but that doesn't matter, the badges are for sale everywhere starting around 10 yuan.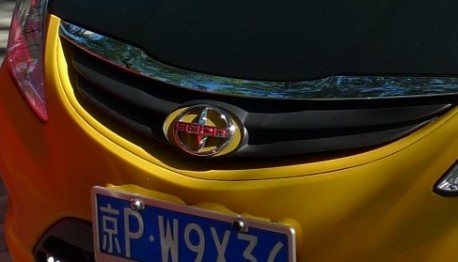 The Hyundai Verna debuted on the 2010 Beijing Auto Show, it is made in China by the Beijing-Hyundai joint venture. The Verna hatchback arrived in late 2010.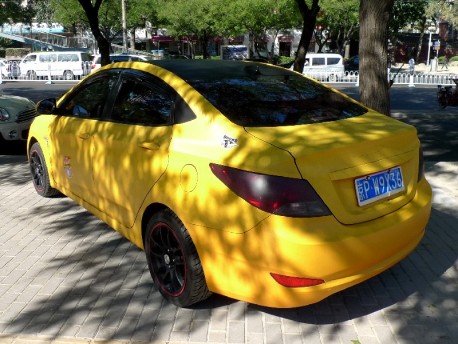 I found this yellow Hyundai Scion near the Workers Stadium in Beijing, parked next to a perfect E36 BMW 325i Convertible. Besides its weird badge it is actually a rather good looking car. Painted bright yellow with a black bonnet and roof, dark windows, led thingies in the grille, black alloys with a red rim and matte red rear lights. Scion doesn't make 'em that good themselves!