A very lowriding Toyota Reiz, seen on da streets in the capital Beijing. It almost touches the road! Comes furthermore with fantastic shiny dark red paint, gigantic 21 inch tires, hyper-kitch alloys and a custom chromed grille. Brilliant piece of work.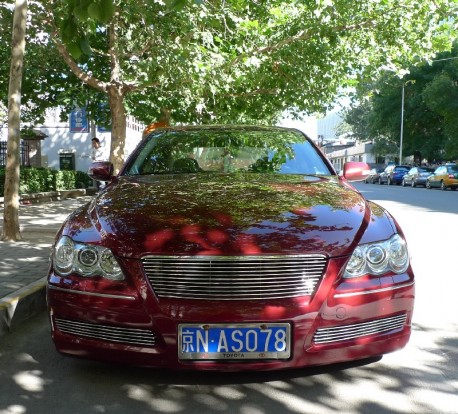 Lowriders are becoming popular in the tuning scene in China and that is a good thing, earlier on we met some other interesting low automachines: Ford Mondeo, Volkswagen Jetta, Audi A4L and a Volkswagen Golf Variant.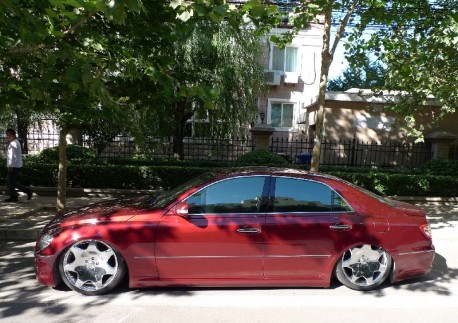 Won't be very fast in corners… The Toyota Reiz is made in China by the FAW-Toyota joint venture. It is a rather popular car for sporty folks since the Reiz is rear-wheel drive. The rest of the country doesn't know the Reitz exists, let alone that it is made in China. FAW-Toyota has a serious marketing problem! Earlier on we met some other interesting Reizses: blue-pink, zebra, matte black & white, and one with very big balls.