This is a very green BYD F0 with a Batman badge on the grille. Other modifications include a body kit, 14 inch racy tires, shiny alloys, a high performance exhaust system and a giant roof rack.
The BYD F0 arrived in 2006 and is still going strong. Price starts at 36.900 yuan and ends at 46.900 yuan, making the F0 one of the cheapest cars in China. Sure BYD didn't spend much money on design, the F0 is an 99% copy of the Toyota Aygo. Power comes from a 1.0 four-cylinder with 70hp and 90nm, mated to a 5-speed manual.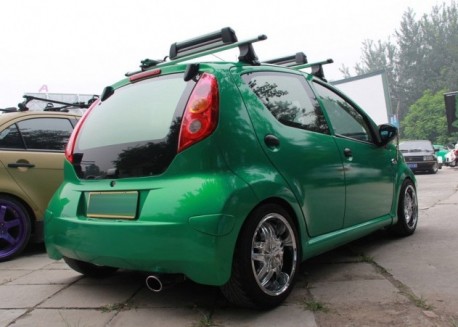 The BYD F0 is most popular in third and fourth tier cities where more and more people have enough cash to buy their first car. Modern city folk in Beijing and Shanghai do not want to be seen driving an F0 so there they are extremely rare. I got one friend who has one, but he is a laowai and bought it for fun.We are based in Beijing so our F0 collection is on da small side: confused, police, and Hello Kitty.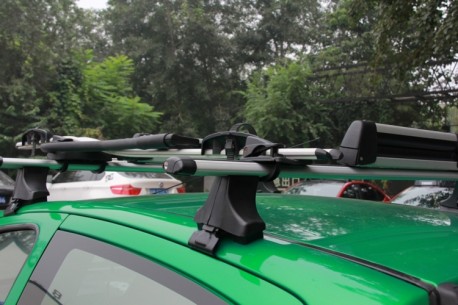 For torturing Toyota designers.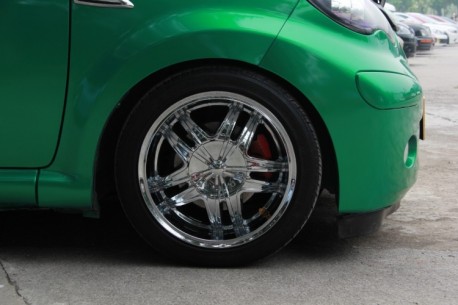 Alloys are very good. Altogether a fine looking thing and therefore: approved!