This is the Beijing-Jeep Grand Cherokee, made in China from 2005 until 2008 by the Beijing-Jeep joint venture. The Chinese Grand Cherokee was based on the Cherokee WJ that was made from 1999 until 2004. After production in the US ended the tooling went straight to China where the Grand Cherokee became the flagship model of Beijing-Jeep.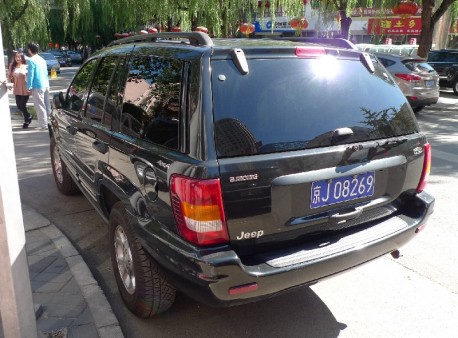 The Grand Cherokee came with two engines: the 4.0 six-in-line and the 4.7 V8. The 4.0 was called 'Beijing-Jeep 4000' and the 4.7 the 'Beijing-Jeep 4700'. Confusingly those names were not used on the cars themselves, but were used in advertisement and on all other promotional materials. The only thing on the cars that differed the Chinese Grand Cherokee from the American was the designation 'BJ2021G' and the Beijing-Jeep Corporation logo.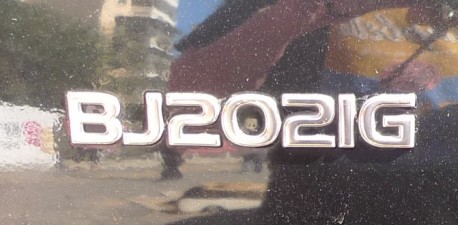 BJ2021G was more like an internal-factory code but Beijing-Jeep somehow decided to stamp it on the back, they did the same thing with many, but not with all, versions of the Beijing-Jeep Cherokee.