Late Thursday afternoon in Beijing, the wind went down so the pollution is up. Sky is getting gray, soon I won't be able to see a thing on da streets. Time so for Bling to light the city up! Here we have a fine car for that; an Audi A6L wrapped in gold, seen on the China International Auto Parts Expo (CIAPE) in Beijing, and even the driver is kinda blinged…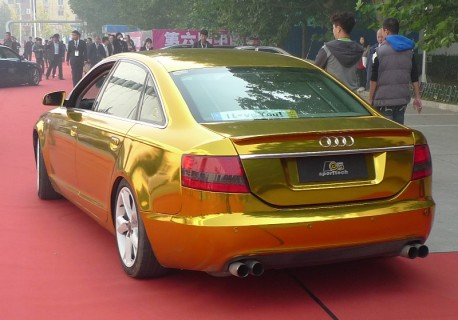 A fantastic wrap covering the mirrors and bumpers, so as we like to see it best. White alloys a bit questionable, white doesn't really go with gold. Black would have been better, but overall a great Audi blingmachine.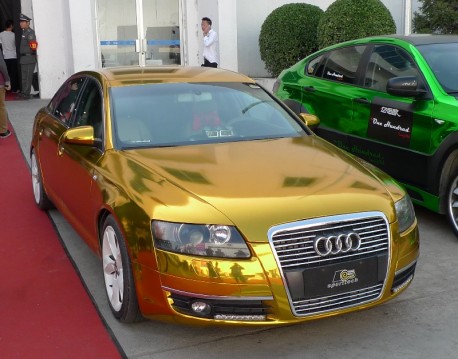 Later on that day I met the same vehicle parked in front of the exhibition hall. Grille is chromed to the max, very nice indeed, but sadly chrome doesn't really go with gold either. Should have been white then, like the alloys, or black, like the alloys should have been.