A very coolio Honda Fit in matte purple and with graffiti on the bonnet, seen on a rainy day in Beijing. The Honda Fit is a popular car among young hipsters, unlike in other countries where the Fit is mostly bought by the elderly.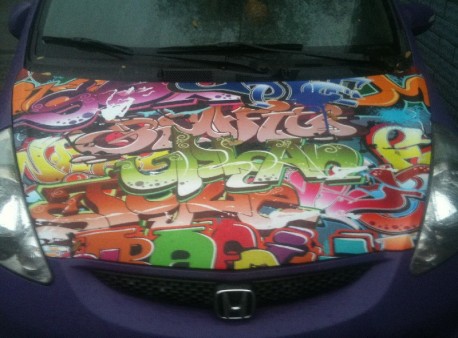 It ain't no real graffiti, this is a graffiti wrap. Funky and such, popped up like half a year ago but I haven't seen it a lot. The Honda Fit is made in China by the Guangzhou-Honda joint venture, earlier on we met Fitracer and a pinky.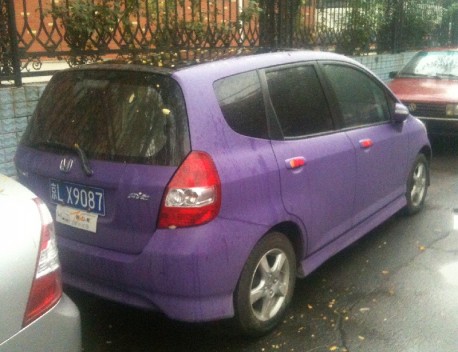 Note doorhandles wrapped in red.