This is the mighty Zhonjing ZY5091XYBF Armored Personnel Carrier (APC) from China. It is made by a factory called Guangzhou Jieli Special Vehicle Equipment corporation from the great city of Guangzhou in Guangdong Province. The Zhonjing ZY5091XYBF is based on the Ford F550, just like the Huakai Tiger we saw earlier today, and converted for murder China.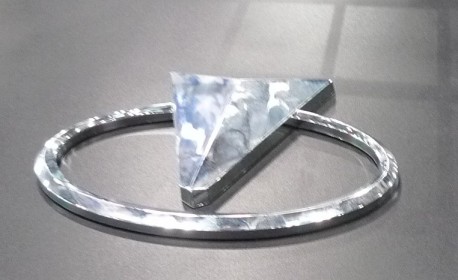 But there are differences as well. The Huakai Tiger is primary a military vehicle that was adapted for anti-riot duties. The Zhonjing ZY5091XYBF is the other way around; designed primary for anti-riot and it can be adapted to be used in the military. Body protection of the vehicle is B4, where the Huakai has B6. Engine however is the same again, the mighty 362hp Ford 6.8 liter V10 petrol engine, mated to a 5-speed automatic.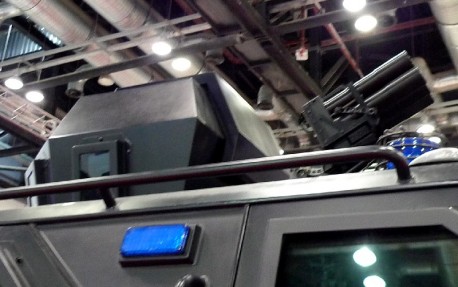 Turret of the roof with a 6-tube tear gas launcher. The turret is too small to hold a heavy machine gun but a small gun will just fit. This is different than on the Tiger where the turret is much bigger and designed to hold the big guns.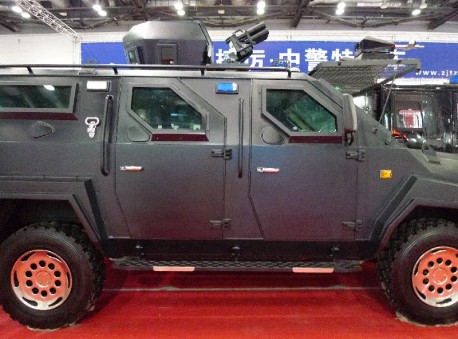 The shape of the windows is normally used on Mine-Resistant Ambush Protected (MRAP) vehicles and don't make much sense on an anti-riot vehicle. I met this fine killmachine on a police equipment exhibition in Beijing. Zhonjin  had the ZY5091XYBF sexed up a bit for the show. Check those shiny wheel covers, that's bullshit, on the pics in the company's brochure the wheels are all black, and in this case that's better.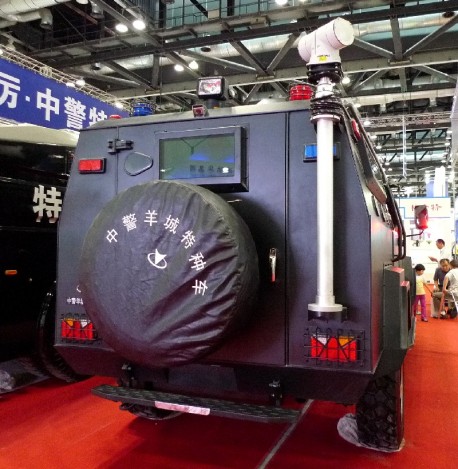 The ZY5091XYBF can seat 14 including a driver and a co-driver. Top speed is a neat 150km/h. Camera on top of white pole so the officers can record their slaughter for grandma to see. All together a rather kinky vehicle, especially with those shiny wheels. Yez, this machine would look great in pink on a university campus in Beijing, on a hot summer day, with those kids sweet-sitting in the sunshine discussing politics.
Water canons and much more: www.zjtzc.com.