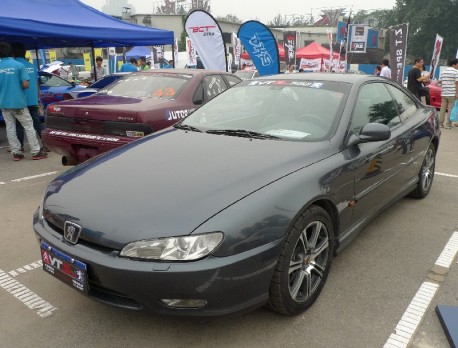 Here we have a perfect Peugeot 406 Coupe, seen on the Auto Tuning Car Show in Beijing. The Peugeot 406 was made from 1994 until 2004, the Coupe from 1996 until 2003. The 407-series was never exported to China so how this great example ended up in the Capital is a mystery.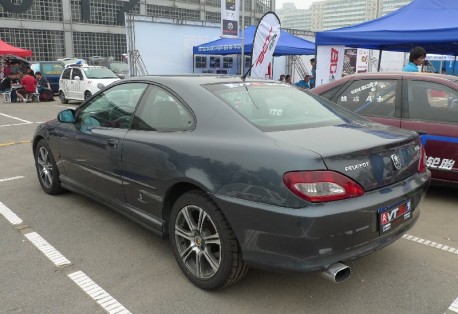 The Peugeot 407 Coupe was one of the most beautiful cars of its time. It was both designed and manufactured by the famous Italian design studio Pininfarina. There were three engines available; a 2.0 four-cylinder, a 2.9 V6 and a 2.2 four-cylinder diesel. Sadly, neither of these engines had the power to match the looks. This particular example in Beijing is completely standard except for the alloys and exhaust pipe, the strange kinda-boring-blue-gray color is period.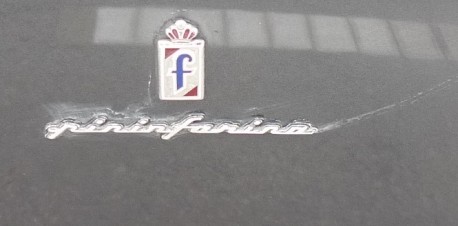 This was the first Peugeot 406 Coupe I ever met in ten years in China. I don't dare to say it is the only one because whenever I do so another one suddenly pops up far north or deep down south. It is however definitely one of a very few. Maintenance won't be easy in China since dealers don't have parts for the 406-series, everything so has to be ordered from France or Italy and that ain't cheap, the owner must really love his special French vehicle.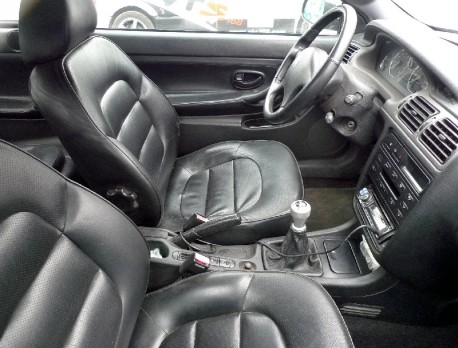 Leather a bit worn, plastic a bit dirty. Gear knob and stereo after-market. Standard 5-speed manual.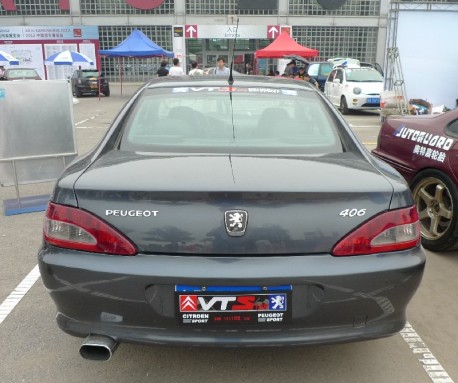 Brilliant design around the C-pillar best visible from the back.