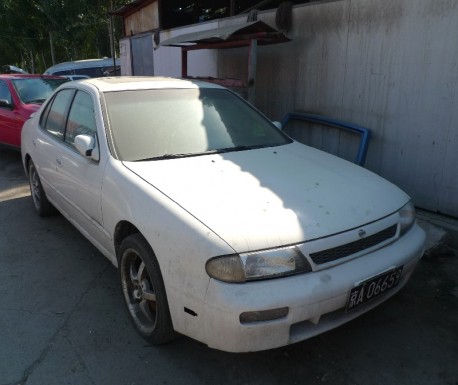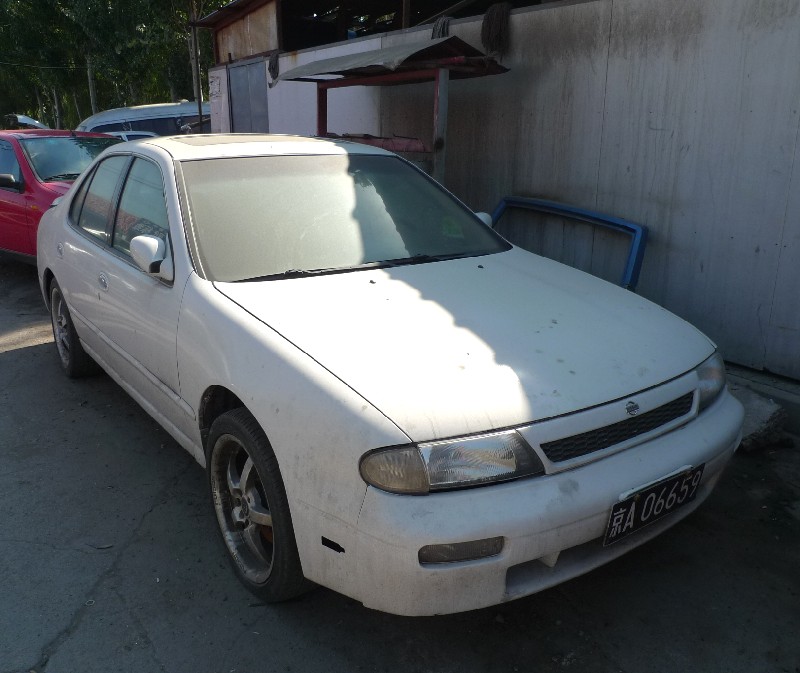 A rare first generation Nissan Altima, seen on a car parts market in Beijing. The 'U-13' Nissan Altima was made from 1992 until 1997 in the great state of Tennessee in the United States. The first-gen Altima was never officially exported to China. This particular vehicle has black license plates, indicating it once belonged to a foreign-funded company which could import their own vehicles in the 1980's and 1990's.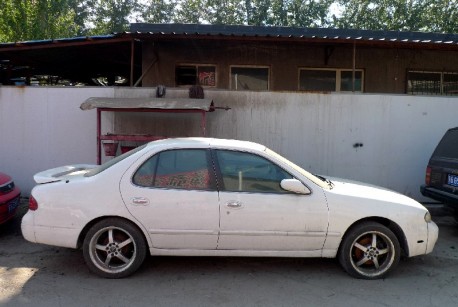 The Altima looked fast in white but its overall condition sadly wasn't very good. The rear wing was standard on sporty versions but the tires and alloys are after market. Maintenance won't be too hard in China since the related period Nissan Bluebird was made here for many years.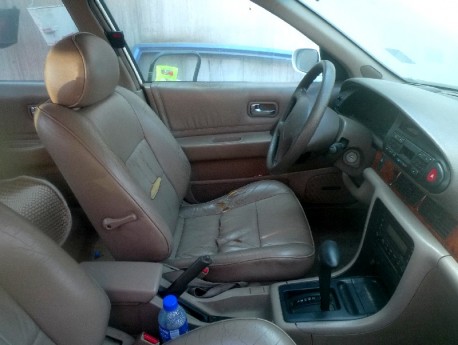 The interior needs a lotta work! The seats were rotting away while I took this pic. The Nissan Altima was available with only one engine, a rather big 2.4 liter four-cylinder that pooped 150hp, mated to a 5-speed manual or a 4-speed automatic. The gear lever is gigantic, tractor-style, very 1990's.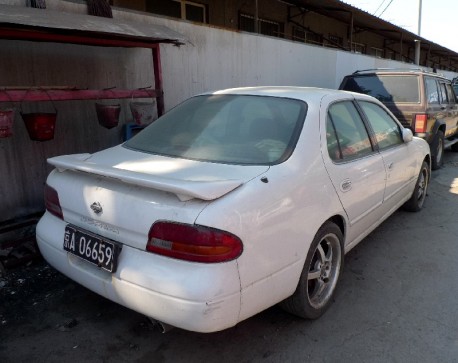 Double exhaust pipe after-market too. Otherwise all is as it came out of the factory. The vehicle had a 2012 insurance sticker behind the window so somebody is still driving it around, and that we like very much. The Altima was a speedy vehicle, 0-100 was gone in 9.4 seconds with the automatic box, not bad at all for its days. Good American-Japanese car!