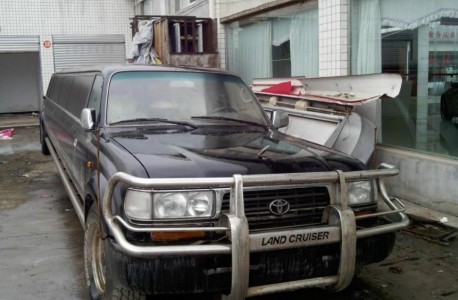 Here we have a stretched Toyota Landcruiser, seen in a tiny village not far from the great 'n cold city of Hohhot in Inner Mongolia Province. The limousine is based on a Landcruiser 80 Series and stretched by a massive eight meters in the middle. We Cruise!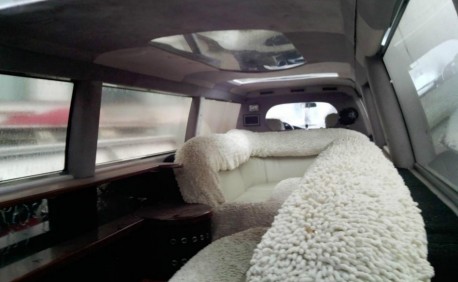 The interior has been reworked as well. Very limousine-like with comfortable sofas and a mini bar. When things get too hot you can…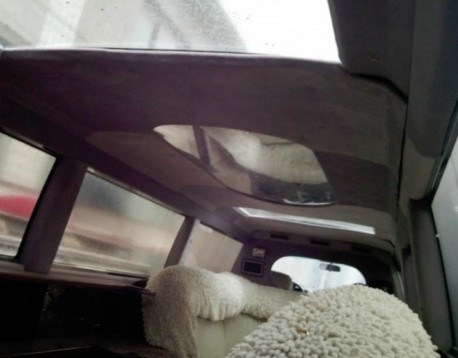 … simply open the bespoke sunroof. The fine vehicle is for hire as a wedding car for 600 yuan a day and that is on the cheap side. a big Lincoln or Hummer limousine costs at least a 1000. Well, I guess the Toyota sits a bit lower in the glamor-list, but it is great for Inner Mongolia where the peaceful grasslands can turn into a frozen hell of murderous mud in a second.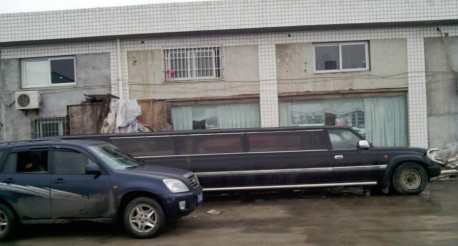 Small car is a Chery Tiggo. Landcruiser is really big.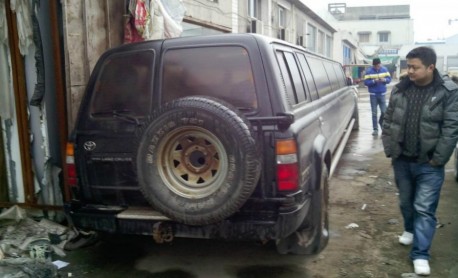 Locals inspecting, booking a date.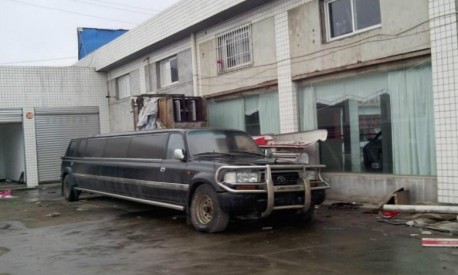 Yup, it perfectly fits in the area.