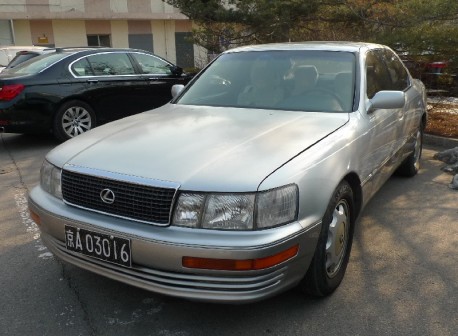 A very sleek first generation Lexus LS400, seen near the Lido hotel in Beijing. The super-silent Japanese sedan is painted in a relatively rare sliver-white color. Much better than black which basically was the standard color for the LS400.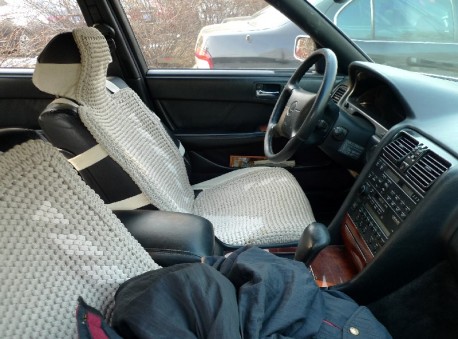 Typical Chinese seat covers to protect the leather seats. That is China… Lexus especially selected the very best cows for its cars, making the softest and best smelling leather in the world. A 100 yuan seat cover ruins all that! The interior is otherwise is fine shape, wood good, and the period radi0-casette player still sits proudly in the center console.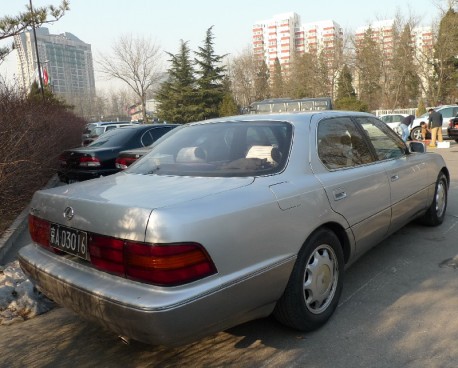 Exterior near-perfect too. No rust, just some dust. Period wheel covers. The classic LS400 was made from 1989 until 1994 and never officially exported from China, but some arrived via gray and other semi-legal markets. Power came from a smooth 250hp 4.0 V8 engine, mated to a 4-speed automatic. We have only seen two first generation examples in China before: a police car in Zhuhai and a crazy car in Beijing.