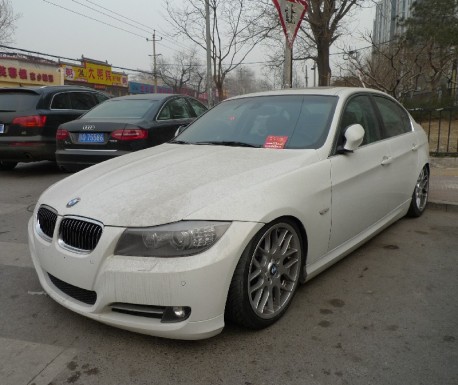 Here we have a very low riding BMW 3 seen parked on a street near a residential compound in far eastern Beijing, in the same area where I earlier met a lime green BMW Z4, a pink Volkswagen Scirocco and a bluegreen Nissan 350Z. The 3Li is lowered to the absolute max, visually even more so by a fatass body kit consisting of a street scratching front spoiler and side skirts.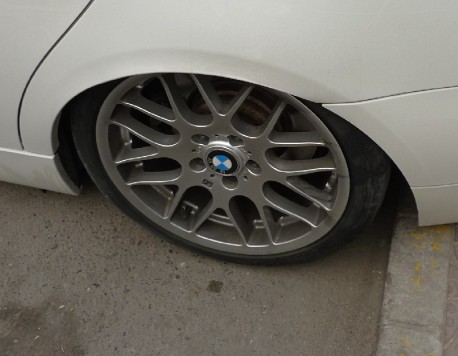 The back of the car barely stood over the pavement! Slick-like tires and beautiful 21inch alloys. The E90 BMW 3 was made from 2005 until 2011, it was made in China by the Brilliance-BMW joint venture and was last year replaced by the stretched BMW 3Li.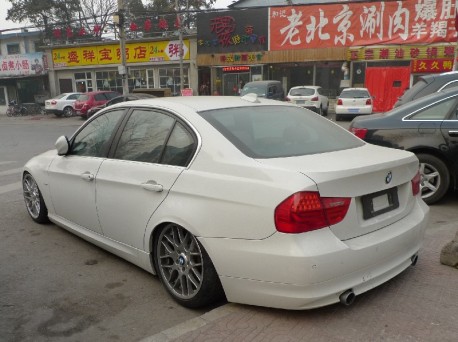 Exhaust pipes peeping through the plastic bodywork, where things might get a bit hot in this setup. BMW's are not yet very popular in the emerging lowriding subculture, so far we only met a very low E34 5-series.