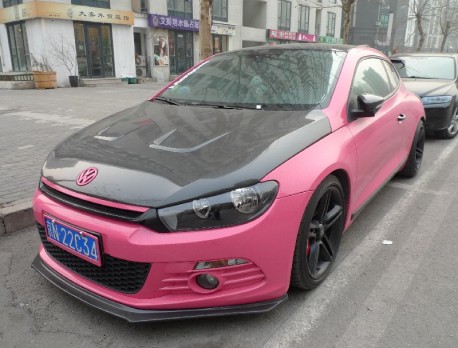 A horrible day with green-glowing people calling me and crying in my ear! I NEED pink! Fortunately I have, with this brilliant Volkswagen Scirocco, seen on a parking lot in a windy compound in far-eastern Beijing. Pink is painted, no wrap, with the bonnet and roof in carbon-style black. The vehicle is sexed up further by a heavy bodykit with an extremely low front spoiler.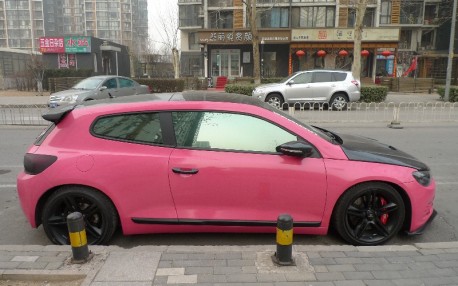 Black five-spoke alloys and huge tires. Nice details such as the black mirrors, black door handles, black strip, black wing and black covers over the rear lights. The Volkswagen Scirocco is imported into China and thus expensive, but still very popular among the young and oh so cool. Some other special Scirocco we met: only bodykit, pink, an AMG and orange.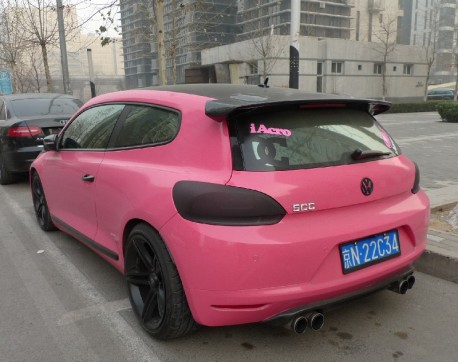 But this is the best, with freakin' twin exhaust pipes. SCC-logo isn't only for members of the 'Sport Car Club' (not Supercar Club China as some incorrectly say) anymore, the badges go for 10 yuan on car parts markets these days. Everybody a member!