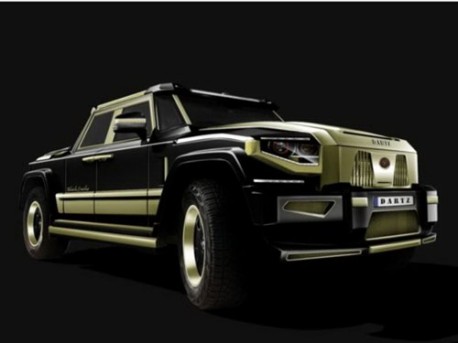 This is Dartz Black Snake, a special edition of the Dartz Kombat for the Chinese car market to celebrate the Year of the Snake. The Blake Snake comes is special black paint with gold accents, bespoke designed alloys and a super luxurious interior where customers can spec snake leather. The latter is a very cultural insensitive offer, the extremely superstitious Chinese will never-ever spec snake leather in the year of the snake, fearing to upset the heavenly animal which then will come after them, taking away fortune and family!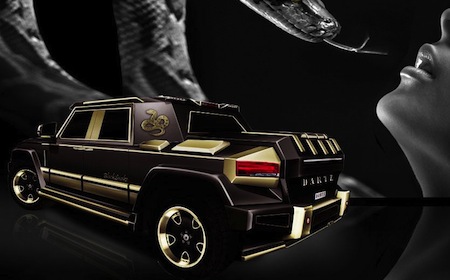 The Dartz Blake Snake is said to cost 6.22 million yuan or one million USD, which would make the Black Snake the cheapest China-special so far. The Dartz Black Dragon, loaded with real gold, did a whopping 7.9 million USD and the Gold.Russian.China Edition, without real gold, went for 1.44 million USD.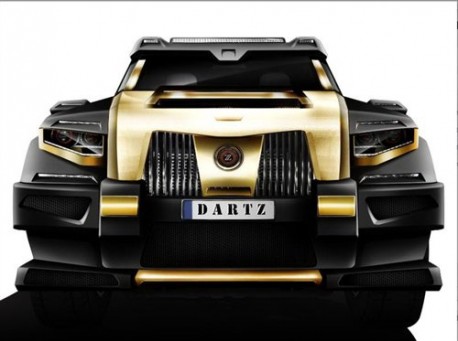 There are reasons for the lower price. The Black Snake isn't armored, and parts of the body are made of aluminum instead of enforced steel. The engine is new too. The military-spec 456hp 8 liter 8 cylinder has been replaced by a twin-turbo 550hp 5.5 liter Mercedes-Benz AMG engine. More power, but cheaper. Less weight and more power has another upside here; more speed! Dartz claims a 0-100 in a bizarre 4.9 seconds.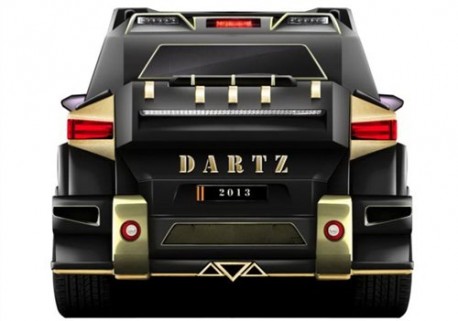 Exhaust pipes very kinky.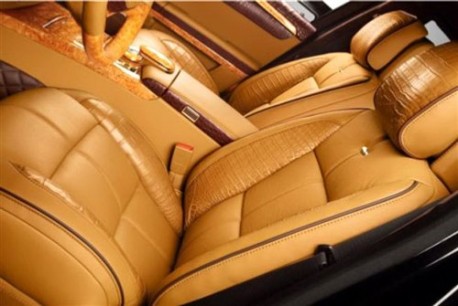 Other leathers are available as well. B&O sound system is standard.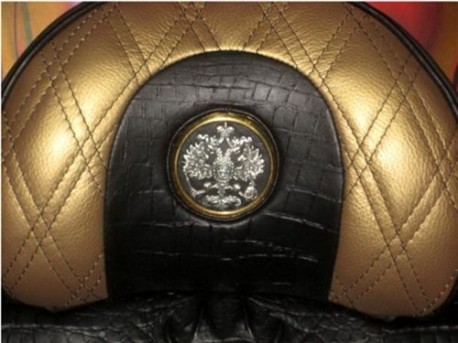 Dartz logo, dangerous…
Via: Autohome.