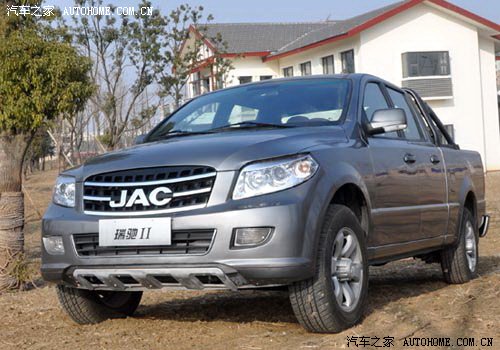 This is the new JAC Ruichi II pickup truck, a truck that was famous long before it was born. When we saw the first prototype back in early 2012 it looked very much like a copy of the Ford F-150. Ford said it sued JAC and won, and in the end the 'JAC 4R3' never made it to the market. JAC went back to the drawing board, erased the Ford nose and changed it for this new design with a gigantic JAC-logo and two far chrome strips.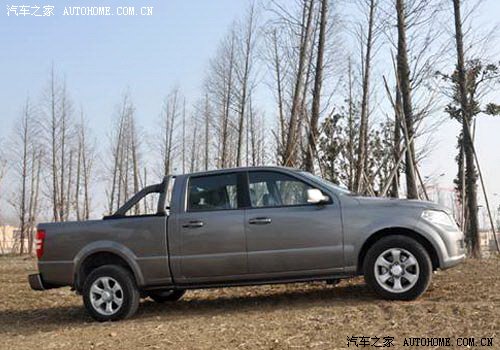 The truck is the same as the Ford-clone except for the front and the back, which was where the Ford 'influence' was most visible. Power will come from a 2.8 liter 4-cylinder diesel engine, good for 108hp and 240nm, and there might be a petrol engine as well. Size (unconfirmed): 5030×1720×1735. Price will range from 80.000 to 120.000 yuan and that is a bit cheaper than expected.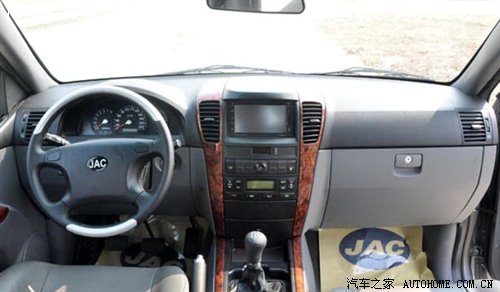 First clear pic of the interior with grey plastic, wood plastic and more grey plastic. Not too bad for 80.000 yuan. Nice mid-size screen on the center console. Steering wheel however loox very 1980's.
Via: Autohome.