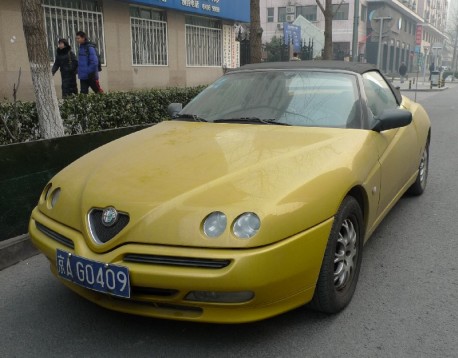 Here we have a mellow yellow 916 series Alfa Romeo Spider, seen on a cold winter day in my very own street in Beijing. This great discovery comes only weeks after reader Ali Khalili met a red 916 GTV in the Capital. The Spider was made from 1995 until 2006 and never officially exported to China, but a very few cars made it to Chinese shores via the grey market or diplomatic channels.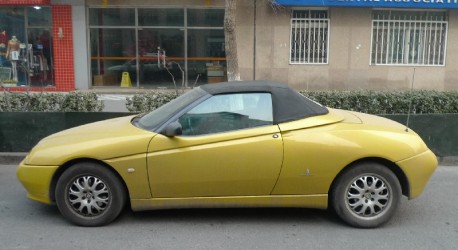 This yellow Spider was dirty, like everything is always dirty in the Beijing, but otherwise in very good shape. Paint was fresh and the bodywork still smooth. Color of the roof was fading a bit. Rust has no chance in the capital where the climate is desert dry almost the whole year round. Complicated alloys are original.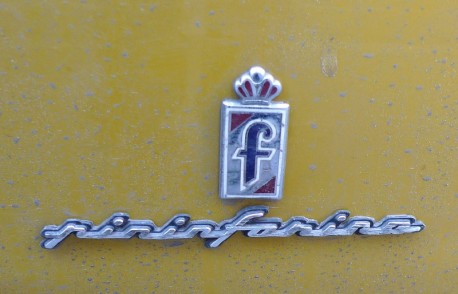 The GTV and Spider were designed by Enrico Fumia at Pininfarina.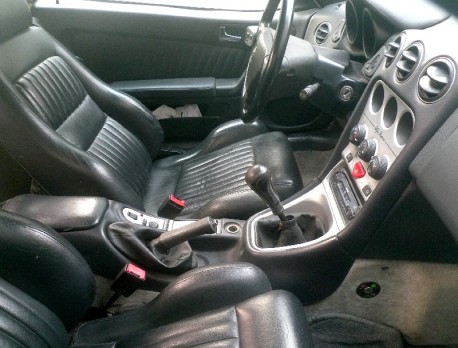 Interior sadly not in a very good condition. Radio is a cheap aftermarket thing. Leather is worn almost to a thread, the cover around the gear lever is gone and the plastics look far too shiny, as if not cleaned in a million years. Check the idiotic design of the handbrake, yez, that's truly Alfa!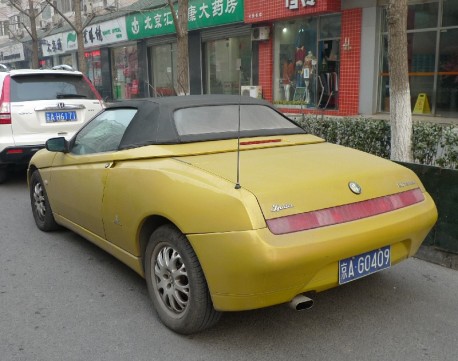 There were four engines available for the Spider: 1.8 L4, 2.0 L4 Twin Spark, 2.0 V6 turbo and a 3.0 V6. This yellow Spider has the 2.0 Twin Spark under the bonnet, good for 150hp and a neat 220km/h top speed. Tires look like they are original too.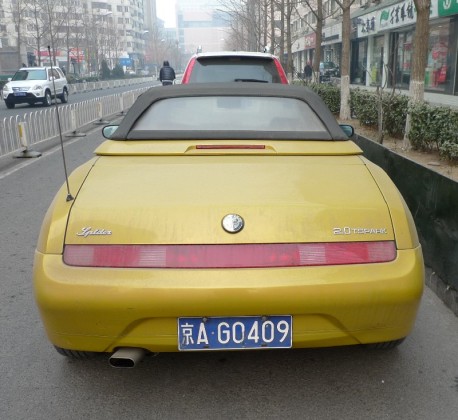 Antenna on the bodywork in 1990's style. Design loox plain brilliant from the back…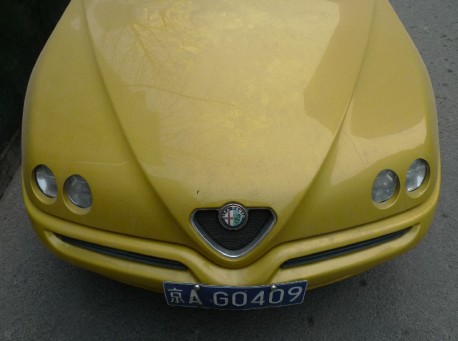 … but the front is even better!