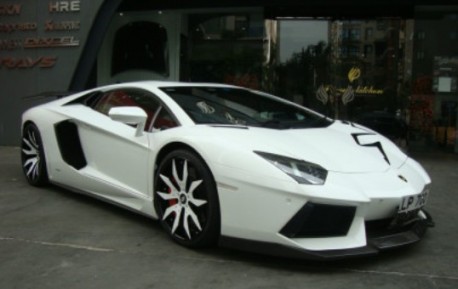 Here we have one of the most extreme super cars money can buy, seen in the great city of Shenzhen in Guangdong Province. This is the mighty Lamborghini Aventador DMC LP900-4 SV. A long name but a lotta horses! Germen tuner DMC pumped up the mighty V12 to produce 900hp instead of the standard 700, which indeed is far too less.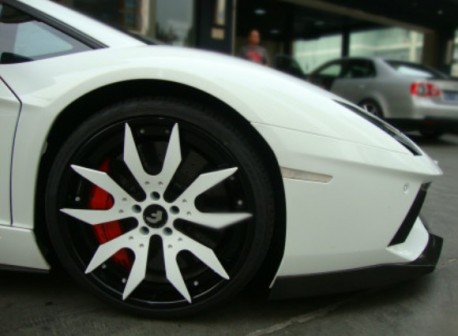 Alloy like a ninja-star, will kill Ferrari's.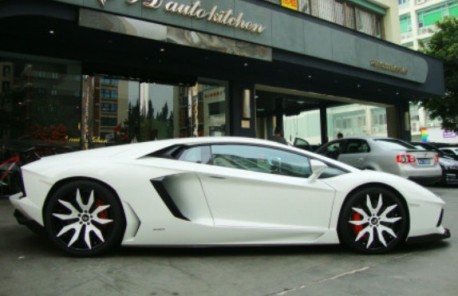 DMC added carbon fiber spoilers at the front and on the back, carbon fiber side skirts, a giant carbon fiber wing at the back, a new diffuser, and a custom exhaust system made of titanium. DMC cowardly doesn't spec a top speed but whispers say the LP900-4 SV breaks to magic 400km/h barrier. We, believe.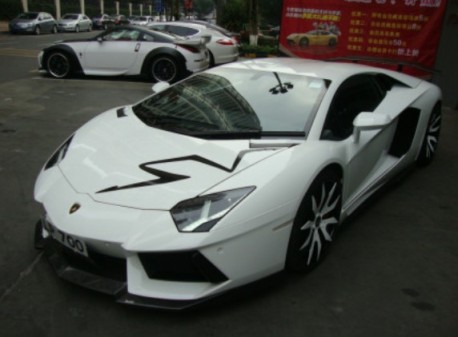 Lamborghini will likely come with an SV version of its own, but it is hard to see how they can beat DMC. Only way is; more horses! Note black & white Nissan 350Z in the background, we hope to get more pictures of that one soon.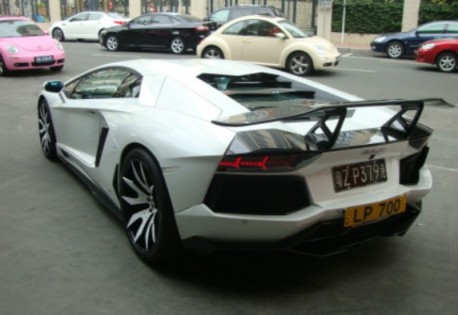 Pink Volkswagen Beetle, we saw one n Beijing. Carbon panels over the rear lights are extremely cool. Diffuser extremely complicated and thus extremely cool too. More Aventador from China: crash, blue & orange, matte black,   strange alloys, with monk, too many, matte-black, with horny babes, in mustard yellow (scroll down), and one special Aventador impounded by police.