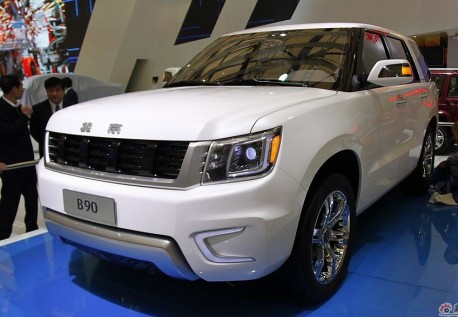 Chinese media are reporting that the Beijing Auto B90 SUV will see production in 2014. The Beijing Auto B90 debuted as a concept on the 2010 Beijing Auto Show. At the time Beijing auto said the B90 was a hybrid, build around a 5.7 liter V8 with 332hp and 498nm. There was no info on the electric motor and Beijing Auto didn't open the bonnet, so the engine bay was likely empty.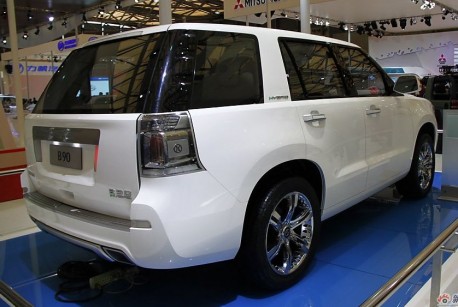 No matter, it looked good enough for the show. Size of the concept: 5220x2010x2000, wheelbase is 2950. What will power the production version is yet unknown. A hybrid seems unlikely and Beijing Auto doesn't have a 5.7 liter V8.
The recently signed cooperation with Daimler could help. Last week we heard the 2012 Beijing Auto C90 concept will hit the China car market in 2014 as well, based on the platform of the China-made Beijing-Benz Mercedes-Benz E-L. Mercedes however doesn't make anything in China as big as the B90, the only SUV currently in production in China is the GLK.
It is possible that Daimler hands over  an older platform to Beijing Auto. The platform of the first generation GL-Class is just big enough. More as we get it!
Via: Sina.