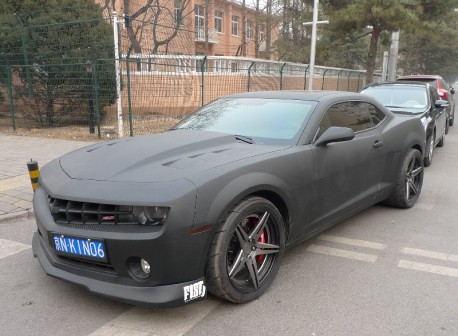 A fantastic stealthy carbon fiber matte black Chevrolet Camaro muscle car, seen in the Sanlitun embassy district in Beijing. A hell of a car for a diplomat! The vehicle is further sexed up by a gigantic body kit, even bigger tires, road killing 5-spoke alloys and tinted side windows.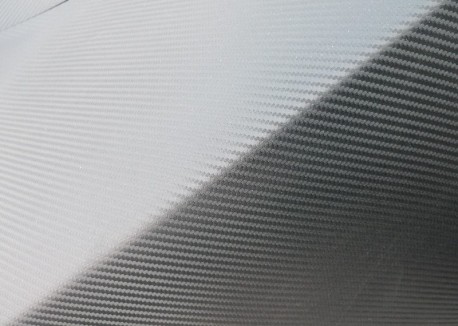 Matte black wrap in carbon fiber style!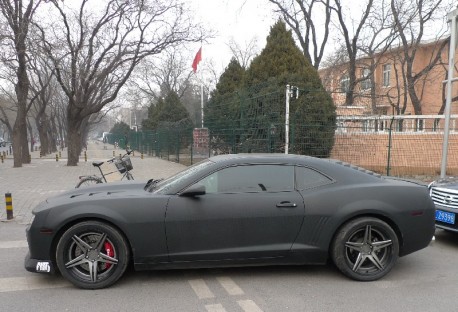 Front caliper in red, rear in black. Note bicycle behind bonnet, that was my ride on that day… The Chevrolet Camaro is officially imported into China, but only the 3.6 V6, priced at 455.800 yuan or 73.000 USD. China's tax laws would make the V8 far too expensive,  or so GM thinks. Still, many wealthy Chinese car buyers want the V8 anyway and buy it on the gray market. A few other notable Camaro cars we saw in China: Transformers Edition, second generation, in gold, Manchester United, with babe, police, red SS, old convertible, only yellow.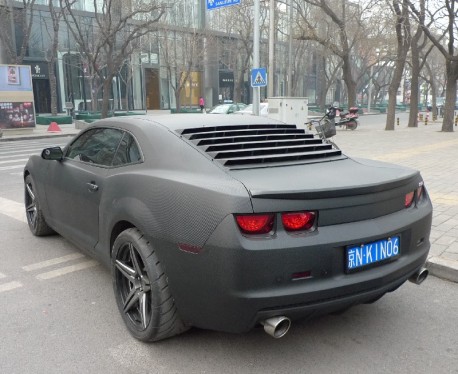 Rear window very jetfighter-like.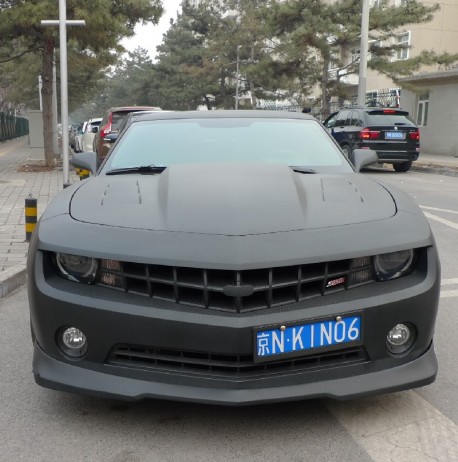 Strangely the owner removed the Chevrolet badge, likely for even more stealthy attack capabilities. Wadda car!